The pros and cons of biofloc
More fish and shrimp farmers are adopting biofloc technology to sustainably scale-up production, but unanswered questions about microbial dynamics have researchers warning that the method could be unsuitable for certain fish species.
Biofloc systems are becoming a popular way for fish farmers to manage wastes and nutrient retention in the culture water. However, a new research paper published in Biotica Research Today explains that the technology requires active management to be successful.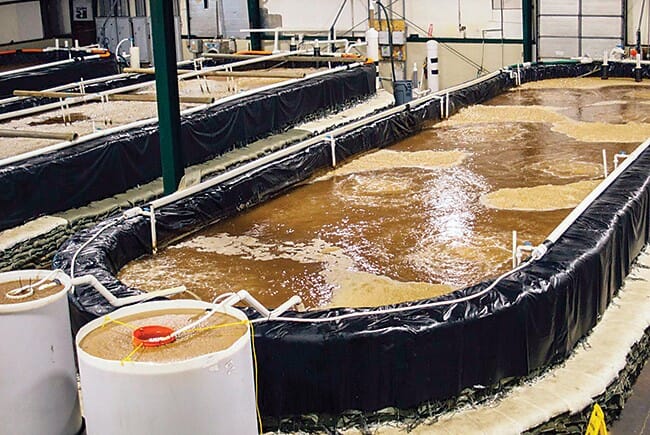 Biofloc systems could leave shrimp and fish at risk of disease challenges and welfare issues if producers fail to manage the level of suspended solids in culture water. The researchers also warn that the discrete microbial dynamics of the systems aren't well understood. This knowledge gap makes production management more difficult and could leave farmers ill-equipped to address issues that emerge during grow-out.
The authors suggest that producers adopt a compartmental design to better manage biofloc technology. The idea is that fish production and microbial proliferation occur in separate compartments – giving farmers greater control of the water dynamics over the culture period.
The basics of biofloc
Biofloc technology was developed in the 1990s as a way for fish and shrimp farmers to conserve feed inputs and utilise wastewater during production. The main concept is that producers could piggyback off the nitrogen cycle and let beneficial bacterial colonies proliferate in culture water.
To achieve this, producers needed to maintain a higher carbon to nitrogen ratio in their ponds. This would stimulate the growth of heterogeneous bacteria – microbes that break down organic carbon from the surrounding environment. The bacterial growth (flocs) could consume nitrogenous fish wastes and toxic metabolites before being eaten by the cultured species. This would reduce both the environmental footprint of production and feed costs.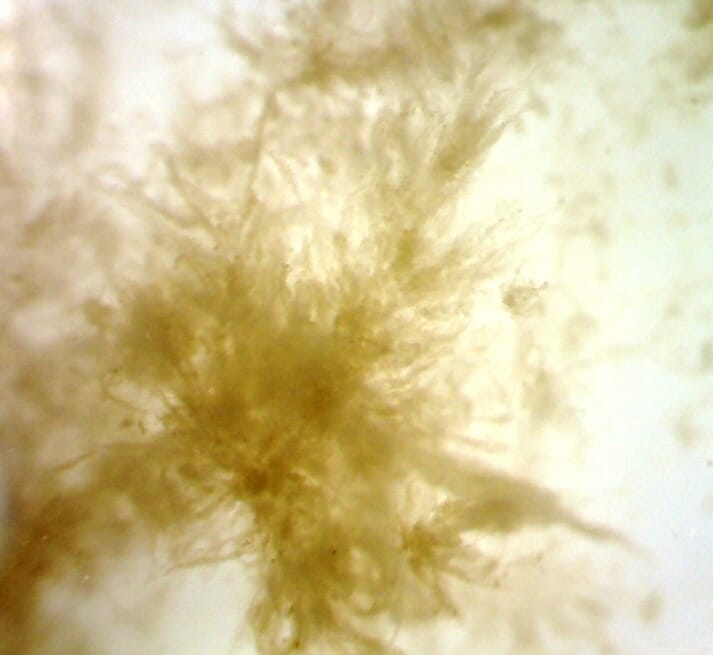 Advantages and disadvantages of biofloc
The pros of biofloc
The flocs themselves are protein-rich and provide fish and shrimp with a good source of vitamins and phosphorous. The authors explain that allowing the microbial flocs to proliferate can improve water quality and immobilise toxic nitrogen. Farmers have also reported greater productivity indicators with the system when compared to conventional aquaculture techniques. Biofloc production can decrease mortality rates, increase larval growth and improve growth rates in the cultured species.
The other key advantage of biofloc technology lies in its improved water and land use rates. Since the system relies on a limited (or near zero) water exchange, the overall environmental impact of production is low. The reduced water inputs decrease pollution and allow for greater biosecurity during production.
The cons of the system
There's more to biofloc than meets the eye. The system requires a startup period and yields aren't always consistent between seasons. Since producers must constantly mix and aerate culture water, energy costs could be higher than expected.
In addition to these factors, producers must actively manage biofloc ponds to prevent nitrite accumulation and to keep alkalinity levels remaining within a healthy range. Monitoring fish health and welfare is also key – bioflocs can increase the levels of suspended solids in the water, leaving fish and shrimp susceptible to environmental stress.
Though some evidence suggests that the microbial flocs have a probiotic effect on the culture environment and can regulate vibrio activity, this hasn't been observed in all studies. The researchers note that in some trials, microbial flocs have contained elevated vibrio counts, leaving fish at risk of disease. As it stands now, researchers don't have a full picture of how individual microbial flocs operate or how to make them proliferate in a predictable way – leaving producers at a disadvantage.
What is biofloc best suited for?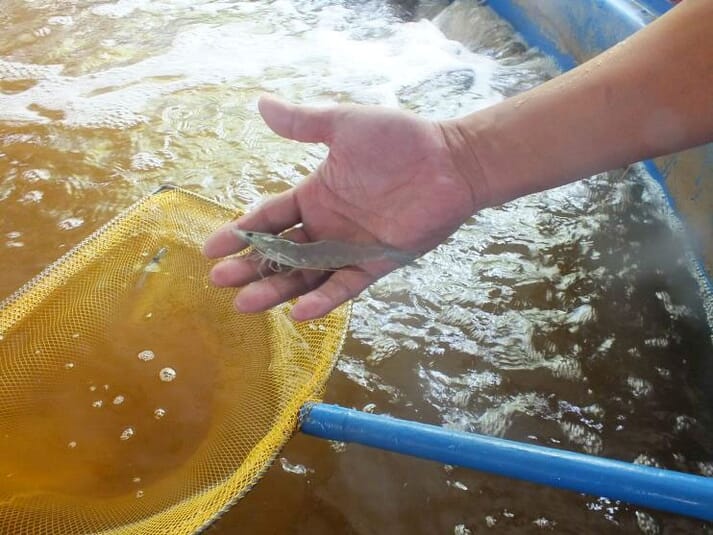 Multiple studies have shown that bottom-dwelling species like shrimp and tilapia are best suited to biofloc production. Since the bacterial load in the water is constantly shifting, fish must be relatively resistant to environmental challenges. Sensitive species will not thrive in this environment.
The authors suggest that producers adopt a closed management system for biofloc ponds. A compartmental design – where fish production and microbial proliferation occur in separate spaces – could make managing biofloc systems easier. The compartmental design would give farmers greater control over the production process, ensuring that their investments in biofloc translate into greater yields.