Linn Therese (29), who grew up on her family's cod farm and has been an editor with kyst.no since 2014, will be responsible for communications both within the group and between the organisation and regulators, as well as the media.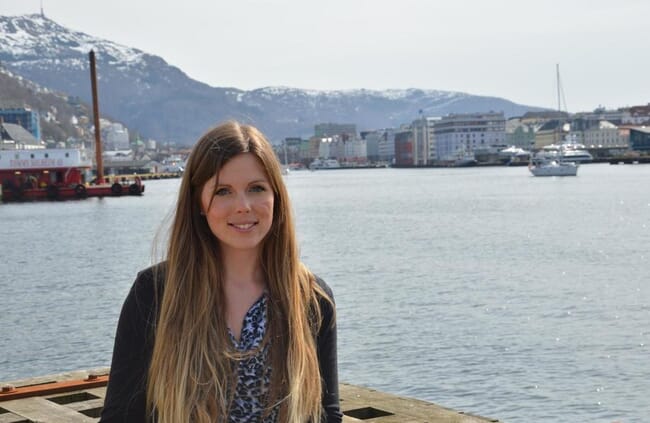 "I am very pleased that Linn Therese will be our new industry and business policy adviser," says Tor Arne Borge, CEO of Kystrederiene, the trade organisation for Norway's inland shipping and aquaculture vessel operators. It represents 325 members and 3,000 employees and has an annual turnover of NOK 7 billion.
"We have searched for the best candidate, and we will get it with Linn Therese. Her background from fish farming and as a journalist, have given her a good overview of the industry. This will strengthen support for our members in addition to strengthening Kystrederiene's position within aqua shipping in the future," he said.
Kystrederiene, together with the Brønnbåteiernes Forening (the Association of Wellboat Owners), is the leading organisation for aquaculture shipping in Norway and recently established a collective agreement for service and multi-purpose vessels. Aquaculture accounts for over 300 of the vessels – including wellboats, service vessels and mechanical delicing vessels – represented by the organization.
The position Linn Therese starts in is newly created.
"As a result of an ever-increasing membership, offering its various services in the aquaculture industry, we want to strengthen the organisation. Linn Therese strengthens the union's competence and capacity, and we can now offer increased service to our members," says Tor Arne.
"I'm looking forward to taking on new tasks and learning a lot more about the different segments in aqua shipping. Most of all, I look forward to getting to know the members and contributing to further developments in the industry," says Linn Therese.