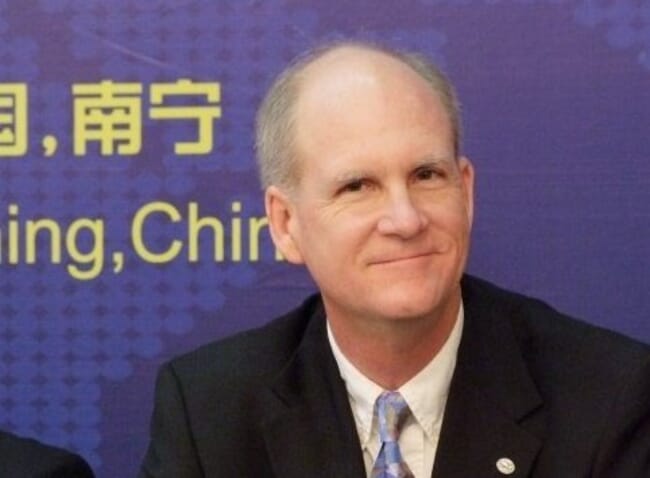 China
As with many things aquaculture-related, one must start with China. As the world's biggest producer, consumer, and exporter of tilapia products, China has a major impact on global production and markets. The early 2020 reports from China described disruptions in transport, feed supplies, processing, and consumption, especially of live tilapia which are sold from live tanks in tens of thousands of markets, stores, and restaurants.
This was especially the case with during the Chinese New Year when traditional celebrations and restaurant meals were almost non-existent. This kept fish on the farms and/or diverted to processing plants for domestic and export markets for the first few months of 2020. As the Chinese economy restarted in late-March and April, domestic sales of live, fresh fish on ice, and processed tilapia products have recovered. 2020 will probably end with Chinese consumption of domestically produced tilapia to be only slightly less or the same as in 2019. However, exports of tilapia products have been drastically affected.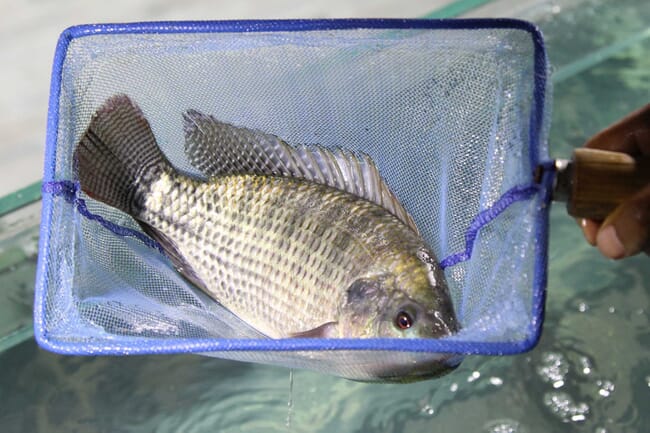 As the US and EU shut down food service and restaurant sales in March and April, purchases and imports of frozen tilapia products began to shrink. Sales of frozen tilapia from China to the US were already substantially (30-40 percent) depressed, due to the imposition of the 10 percent (later increased to 25 percent) tariff on frozen tilapia products first imposed by the Trump administration in September 2018. So, the additional drop in demand fed back to even lower prices for the Chinese exporters and processors.
In March 2020, the tariffs were removed and sales have since increased, but are still at lower levels compared to 2017, as consumers who were no longer purchasing tilapia at restaurants began to purchase frozen tilapia at retail for safe storage and subsequent home consumption.
Reports from China are that, due to the depressed prices offered to tilapia farmers in late 2019 and into mid-2020, many farmers have reduced stocking of ponds after harvest and converted to shrimp, pangasius, or even vegetables. Expectations are that China is unlikely to reach the 1,800,000 tonnes of production expected from 2019 and 2020, even if Chinese domestic markets increase purchases.
Southeast Asia
Southeast Asia has seen disruption of domestic demand in the Philippines, Thailand, Malaysia, Myanmar and Vietnam – due to lockdowns and reduced restaurant sales. Indonesia, the second biggest producer of tilapia after China, has seen significant disruption of production and domestic sales. Domestically, problems with transportation and decreases in restaurant consumption have hurt sales and depressed prices. The US is a major buyer of Indonesian value-added tilapia products that had seen increases in sales in competition with tariff-bound Chinese frozen tilapia products in recent years. With strong connections to US retail sales, Indonesian tilapia have fared relatively well so far. The current spate of second waves of the coronavirus in several of the ASEAN countries will likely extend the domestic market disruptions through the end of 2020.
Latin America
Latin America has been the primary source of fresh tilapia fillets to the US for many years. The producers and processors have been hurt in several ways but helped in at least one way.
The silver lining first: with the decimation of passenger travel several airlines have converted planes to carry cargo. As most of the fresh seafood from Latin America to the US is delivered by air, the availability and lower costs of air freight has been a benefit. However, US food service (restaurants, schools, hospitals, retirement homes, etc) has been a major market for fresh fillets and has been severely impacted by the Covid-19 pandemic. Sales have been severely depressed, with subsequent price drops.
During the summer months, the retail market has started to pick up, as groceries and club stores/hypermarkets have seen more recent increased sales for home consumption. Farms and processors in Colombia, Honduras and Mexico have weathered the initial drop and now are heavily marketing both fresh product and increased frozen product, hoping to take advantage of increased retail interest. Ecuador saw tilapia production decrease in recent years as farmers increased shrimp production. However, with strong competition from shrimp produced in India in the last couple of years and now the supposed recovery of coronavirus genetic material on Ecuadorian shrimp exported to China, some shrimp producers may be tempted to return to tilapia for export to retail markets. With flexible processing plants and past experience, the Ecuador producers can shift quickly.
Brazilian tilapia producers have been especially hard hit. The domestic market has been much reduced as foodservice has contracted and the relatively small percentage of exports has also been depressed. Fresh fillets to the US were especially hard hit. Many farmers have kept fish in the water at reduced feeding rates and hope for government relief in some manner. The rapid recent growth in tilapia production to over 400,000 tonnes in 2019 had been accelerated by investment by some of the agribusiness giants in Brazil. Their staying power in the sector will be interesting to observe.
Africa
African tilapia production and markets so far have not been as severely affected as other locations by the pandemic. Domestic markets have remained strong for wild-caught and farmed tilapias across the continent. Exports from Ghana, Uganda, Zimbabwe, Zambia and Kenya have been impacted as European buyers have cut back, but the intensive cage farm operations in these countries have been able to sell some fish into domestic markets. The situation in Egypt was more severe in June and July, when Covid cases spiked and restaurant sales dipped. But the reduction in Covid cases in August and September has brought sales back up. Egypt's tilapia production of over 900,000 tonnes is mostly consumed domestically, with relatively few exports.
A global perspective
Globally, farmed tilapia production may see a year-on-year decrease for the first time. Farms in many countries have held fish on the farm, processors have plenty of inventory in cold storage, and farmers have cut back on stocking fingerlings. Domestic markets have been hurt in almost all the tilapia producing countries outside of Africa. The US, the biggest importer of tilapia products has seen foodservice demand for tilapia products plummet. Recovery in food service will probably not occur until 2021. The retail markets have been improving and will continue to be a bright spot.
Tilapia producers obviously hope that the retail sales will continue after the food service comes back. Virtually every producer is hoping that Coronavirus vaccines will allow the public to return to the restaurants in 2021 and that tilapia producers can return to their 5-6 percent annual rate of growth that they have enjoyed for many years.