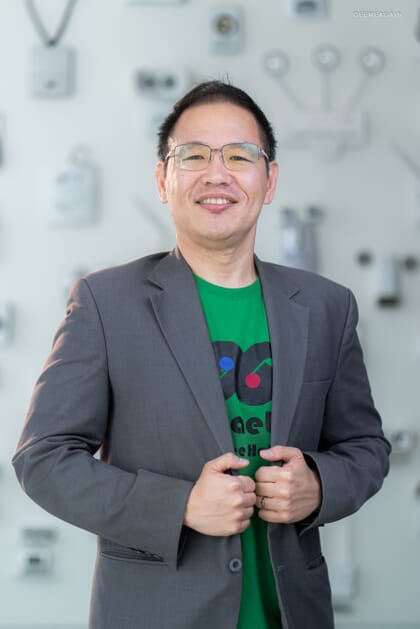 "Algaeba started in microalgae production, a completely different market than the one we operate in now," Kunn reminisces.

Startup pivots are challenging and successful startup pivots are rare.

"We learned it the hard way. Our microalgae production was more efficient than our competitors at the time, but after two years of taxing attempts, we finally recognised how challenging it is to produce microalgae, harvest, process and transport the product, all at competitive pricing," he recalls"

In 2018, Kunn decided to change tack and combine AI with aquaculture – a strategic move that paid off handsomely.

In 2019, Algaeba joined the Hatch accelerator programme to develop their post-larval counting device, called SeaThru Counter. The team has since trained 16 different models for various species and life stages including post-larval shrimp, tilapia eggs, tilapia fry, catfish eggs and lobster fry. They are now developing and trialling their second hardware product - an AI-enabled automated feeder and shrimp monitor.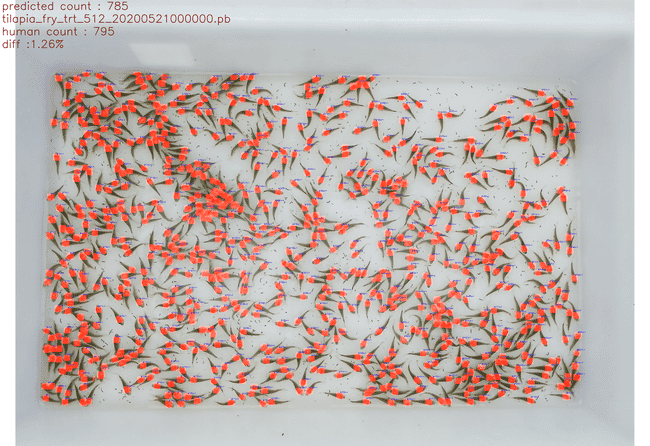 To expand market reach, since August 2023, the team is beta testing the software version of SeaThru Counter. This allows users - i.e. farmers - to submit photos via a subscription model, through the popular LINE app, to SeaThru's cloud service to swiftly receive accurate counts.

"Ensuring high accuracy is our priority. We made sure that every image captured in the box has the same quality and the optimal environmental lighting for machine processing. In the backend, we fed millions of objects and test data to train our AI system extensively pre-commercial launch." explains Kunn.

"For the whiteleg shrimp, we guarantee a 97 percent accuracy for 2,000 counts. The accuracy level may drop slightly if clients decide to place 3,000-5,000 pieces in one box, but we ensure the accuracy level is attained. We've achieved 98 percent accuracy for tilapia eggs and at least 95 percent for other species and life stages."

From manual to automated

Hatcheries and nurseries sell their stocks by numbers, not weight, making accurate counting essential. However, it is still mostly done manually, especially in developing nations. Manual counting is a common practice for whiteleg shrimp, black tiger shrimp, giant river prawn, tilapia, catfish, milkfish and many more.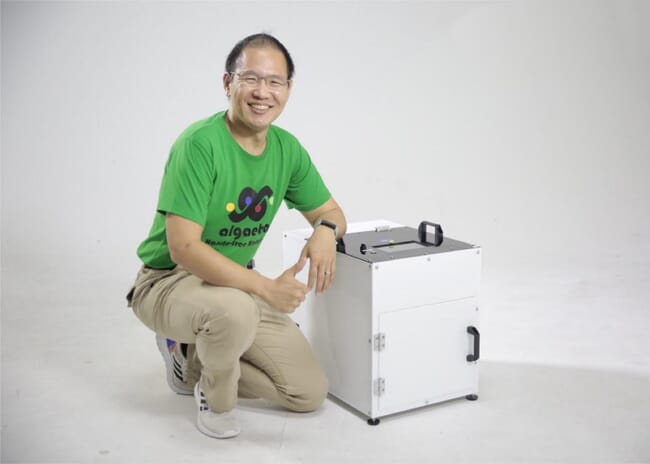 Counting by hand is a painstaking process, requiring long periods of time and can result in up to 30 percent errors, which directly impacts the hatchery's profits. For example, counting 1,000 tilapia eggs by hand takes approximately 10 to 15 minutes and error ranges from 0 to 30 percent. Counting 2,000 post-larval whiteleg shrimp manually takes up to 35 minutes.

By contrast SeaThur Counter returns accurate counts in less than 10 seconds and is currently being used in shrimp and tilapia hatcheries in 11 countries around the world.

Models and species

"We can count not just tilapia fry but also eggs and three other tilapia life stages. Obtaining accurate egg counts in tilapia is important, it allows hatcheries to understand survival rate and subsequently optimise their farming methods" explains Kunn.

"There is only one other competitor that can count the entire life cycle of tilapia," he adds.

Last year, the team completed a way to count black soldier fly larvae at 95 percent accuracy, providing a possible channel into an alternative market.
Diversifying revenue streams

"Our initial business model was hardware-based, which limited our sales to one counter per hatchery, plus occasional maintenance and repair requests. It was hard to receive further revenue. The launch of live feedback software platform allows users to subscribe to the benefits of the counter without purchasing the equipment. This resolves hardware bottlenecks, such as transportation, and provides opportunities for market entry into countries such as Ecuador," Kunn explains.

For larger hatcheries or clients with high reliability requirements, the team recommends purchasing the hardware setup, but for smaller hatcheries with less stringent requirements, the software system is convenient and easy to use.
Reliability is king

For clients that purchased SeaThru Counter systems, Algaeba provides a white plastic box for photo capture.

For subscription clients who leverage SeaThru's virtual platform, the team provides detailed guidance on using existing supplies that farmers already own, to ensure optimal photo quality. Additional recommendations on size and colour of tray or plastic bowl, depth and colour of water, and photo taking techniques are provided. For example, post-larval shrimp are hard to see in direct sunlight, thus the team recommend the use of shades for better photo quality. In indoor hatcheries that operate very early in the day or late at night with poor lighting, turning on the flash will solve the problem.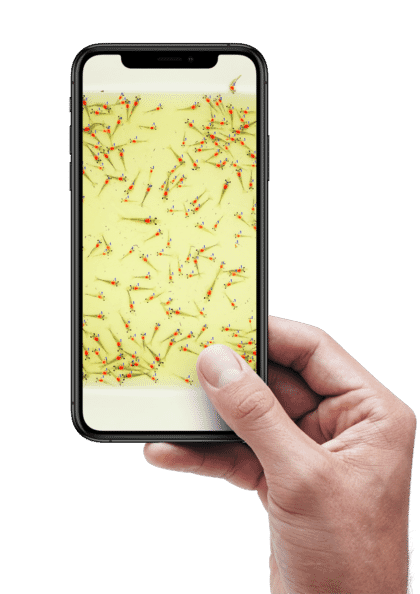 "We are very plugged into the market we sell to – we know who our clients are and what they need. We tailor both our software and hardware systems to make it easy for our clients to use. We know, based on our industry expertise, that our accuracy and convenience of use is state-of-the-art," explains Kunn.

And the company is also receiving recognition outside the aquaculture field: it recently competed with 80 startups in the UK LIF Leadership Award, securing second place.