Thai Union seeks to grow alternative and marine protein business
Thai Union has appointed Jon Burton as business unit director, European marine protein, with alternative and marine proteins identified as a strategic growth opportunity for the business.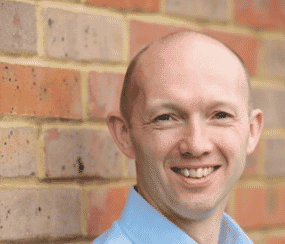 Burton, a former International marketing director for John West, will be responsible for developing a joint strategy across Europe to capitalise on marine protein opportunities in the region, whilst leveraging Thai Union's global R&D and commercial resources, according to a press release from the company.

Burton will lead a dedicated team to drive marine protein opportunities all over Europe and reports to Maarten Geraets, managing director, alternative proteins, who said: "We are delighted to welcome Jon to the team. His many years of experience working in the UK seafood market and his results-driven approach give him the right skillset to take our protein and marine units to the next level in Europe and accelerate the overall growth of our business."
Burton added: "If my time at John West has taught me anything, it's that innovation is critical to a company's success and long-term future. Alternative proteins are growing rapidly, and I'm very excited by the array of opportunities this presents for the Thai Union business across Europe."
John West will announce Jon Burton's successor as International Marketing Director in due course.