Dr Fraser, who has more than two decades' experience in course development and teaching, has lectured and published widely across veterinary disciplines. She is part of a select group of vets to become a member of the Academy of Medical Educators and has particular expertise in veterinary education, evidence-based medicine, clinical research and dermatology.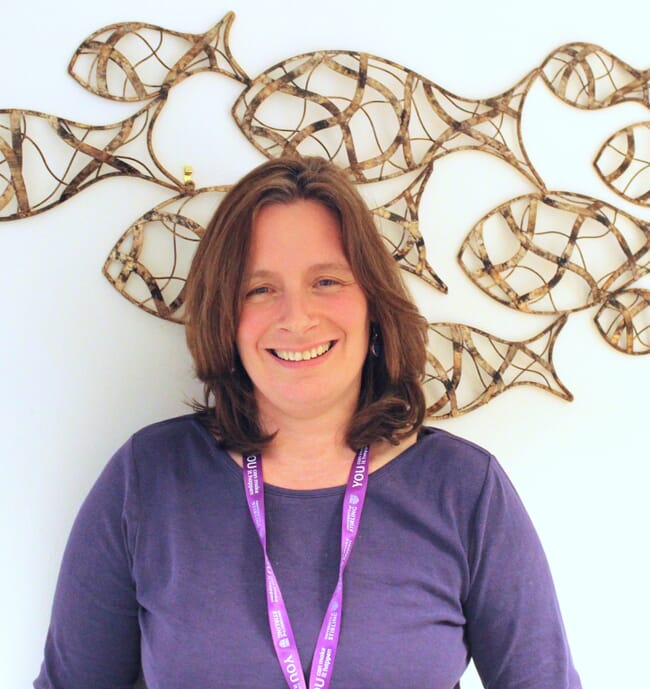 A fellow of the Royal College of Veterinary Surgeons, Royal Society of Public Health, Royal Society of Biology and Higher Education Academy, Dr Fraser has developed vocational qualifications for City & Guilds, an institution which delivers training schemes to two million people each year.
In her new position, Dr Fraser will play a key role in aligning the skills taught to budding aquaculture and life sciences professionals with the industry's evolving requirements.
Dr Fraser will also be responsible for the management and continued development of SAIC's internship, graduate, and master's initiatives, while building its PhD programme. The innovation centre has already sponsored MSc students on 13 of Scotland's 16 aquaculture-specific degrees and five PhD places.
Dr Fraser said: "Aquaculture is an area of serious growth in Scotland's economy and with that comes demand for new skills and talent. We need to develop a greater awareness of its career prospects for younger people through engagement with schools, colleges, and social media – they need to see clear examples of successful careers in aquaculture. The industry could be a much more popular choice of profession than it currently is.
"SAIC has a crucial role to play in delivering this, providing the right training and being responsive to the industry's requirements. We are in a unique position to bring people together from across the industry and beyond to develop the right kind of skills and ensure we have a regular flow of talented individuals coming into aquaculture. Having developed courses for City & Guilds, I'll be aiming to use that knowledge and experience to match industry's needs with training and qualifications. Veterinary and fish health and welfare skills, in particular, are in high demand; but there are a host of other opportunities too."
Heather Jones, chief executive of SAIC, added: "Mary's appointment is crucial to the development of SAIC and our plans for the continued support of aquaculture in Scotland – one of its fastest growing sectors. Her role will be about bringing together the needs of industry and the talents of those coming through the education system, from school leavers right through to experienced academics."