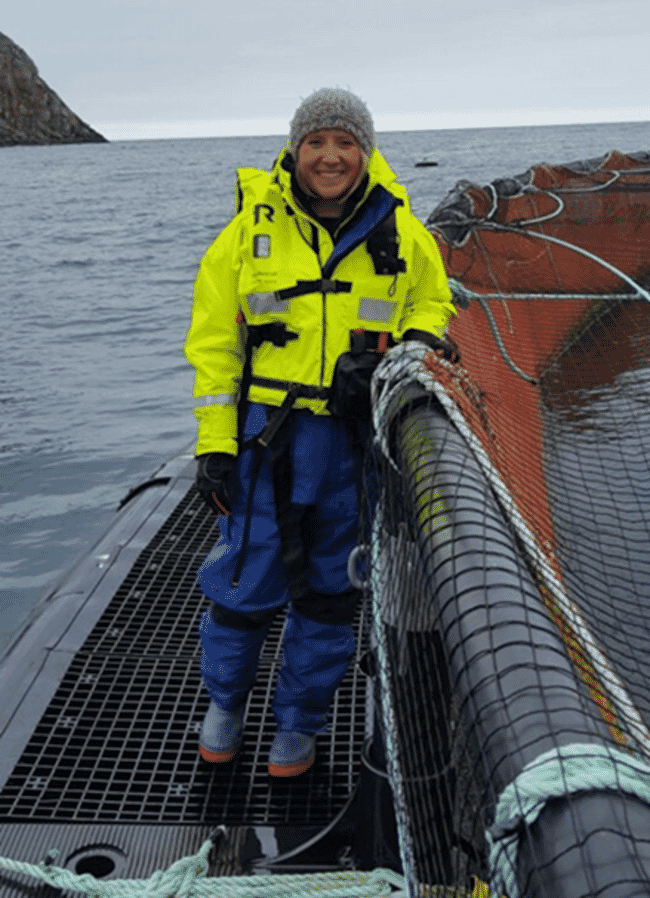 The report, published by aquaculture and sustainability expert Aisla Jones as part of a Nuffield Farming scholarship, explores the growing issue of the sustainability of aquafeed ingredients, which may account for up to 90% of the environmental impacts and carbon footprint of aquaculture production.
During her study, Aisla visited 6 countries, exploring the environmental impacts of traditional and 'alternative' aquafeed ingredients and identified opportunities for retailers and seafood supply chains to support more sustainable feed ingredient production and use.
Jones met with various stakeholders in the aquaculture feed industry, such as feed ingredient producers, feed manufacturers, fish farmers, researchers, seafood processors, seafood enterprises, and retailers, and conducted interviews to gain insight into current feed ingredient sourcing practices, as well as sustainability initiatives within the industry.
Based on these interviews, Jones suggested that the drive for change needs to come from within the aquafeed sector, and that traceability and transparency may be important in the move towards sustainable sourcing practices.
"More clear and consistent asks from aquaculture supply chains could encourage feed companies to prioritise feed sustainability when formulating feed. An opportunity to support best practice and drive sustainability could be the creation of an independent holistic risk assessment tools focused on feed ingredients and in a format readily accessible to non-feed experts," Jones said, in an announcement from Nuffield Farming.
In the report, Jones also emphasises the commitments of seafood companies to reduce their environmental impacts and carbon emissions - which the sourcing and production of aquafeeds contributes heavily to - and the report provides a foundation for the aquafeed industry to move towards more sustainable practices.
"In the last few years, many UK retailers and seafood companies have set ambitious carbon emissions targets as well as having broad responsible sourcing policies which include seafood," she explained.
"Collaboratively addressing responsible sourcing of aquaculture feed ingredients could support the long-term sustainability and availability of feed ingredients for the aquaculture sector," she added.
For more detail, the full report can be found here.