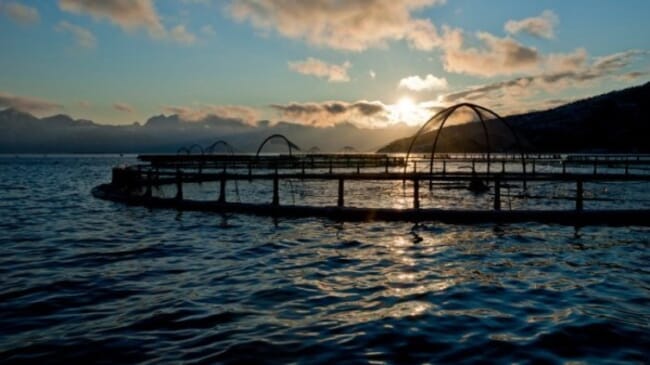 The Steward Foundation and its partner organisations will use the funding to plan for a Pacific Aquaculture Marketing & Innovation Center (PAMIC).

Aquaculture is one of the fastest-growing food-producing subsectors globally, yet the United States has fallen behind, ranking 17th globally in terms of production. The US also imports up to 90 percent of its total seafood consumption. Moreover, the entire west coast of the US is home to only 9 percent of all aquaculture farms in the county.
With the grant, the group aims to address this disadvantage by creating a world-class aquaculture hub that brings together farmers, value-added food producers, distributors, and retailers from across the region. Establishing the centre will provide infrastructure and capacity to drive new aquaculture business formation, accelerate market growth, create jobs and establish robust supply chain infrastructure to serve a diverse consumer base.
"Our vision is for a unique centre that focuses on innovations that are as much for seafood marketing, including culinary options, and adult education and outreach as they are for the technologies, economics, and impacts of production or the policies and regulations governing these operations," said John Moehl, advisor to the Oregon Aquaculture Association and aquaculture development specialist.
As a planning grant, the PAMIC implementation study will chart the necessary actions and measures for the centre to become a reality. Specific activities will include cataloguing stakeholder priorities and challenges that can be addressed by the centre, identifying the physical infrastructure requirements for assorted centre functions, and elaborating business and marketing plans for the launching of the centre.

The Steward Foundation, which provides charitable funding to regenerative farmers as low-interest or subordinated capital also offers other agricultural support services, including grant writing and project management. In this capacity, the foundation will oversee and coordinate the PAMIC project to ensure it fulfils all grant goals and obligations.
"This was a unique opportunity to go beyond traditional financing to help make this exciting new project happen," says Ryan Anderson, executive director of The Steward Foundation. "We were thrilled to see such broad support for a Pacific Aquaculture Marketing & Innovation Centre and we're excited to work closely with the west coast aquaculture community to make progress toward realising their vision."