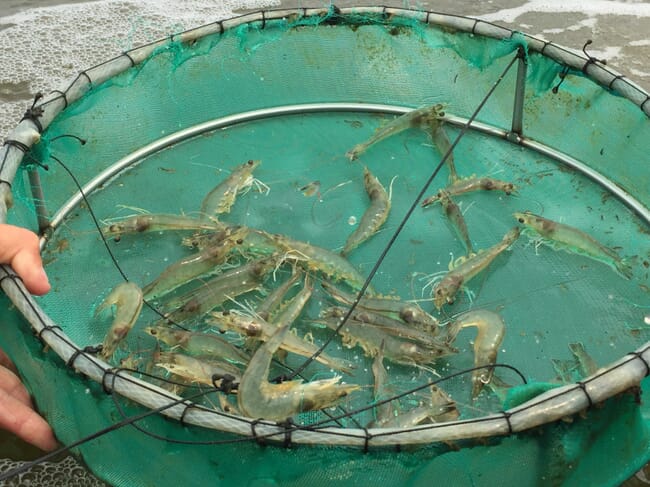 The funding is coming from OTAQ, a marine technology products and solutions group, which has elected to convert all of its 6 percent convertible loan notes issued by Minnowtech* into ordinary shares, as well as contribute a further equity investment of $150,000 – deals that will give OTAQ a 15 percent stake in Minnowtech.
Minnowtech is an innovative US-based aquaculture technology company that has developed a proprietary imaging platform, incorporating OTAQ's sonar technology, that enables commercial-scale shrimp producers to accurately and automatically measure shrimp abundance in order to optimise feeding regimes and reduce disease challenges.
Minnowtech's unique IP and data-based imaging tool will enable farmers in the $31.2 billion shrimp sector to optimise the health and growth of their crop, thereby enhancing the productivity of their shrimp harvest.
The investment follows on from a deal in which Minnowtech agreed that OTAQ would be its exclusive supplier of sonar hardware for its shrimp biomass analysis systems.
Commenting on the investment, Phil Newby, chief executive of OTAQ, said: "We have been very impressed by the progress and opportunity at Minnowtech. Our strategy is focused on exploiting technical collaborations with those who have capabilities in related product areas and with access to new markets for OTAQ. Minnowtech fits this brief well and both sides can see additional opportunities emerging as the developments progress."
Ken Malone, co-founder of Minnowtech, added: "Working closely with the OTAQ group over the last year has accelerated our product development as they bring their experience in commercialising technologies to the partnership. We're excited to expand this relationship as we move into full scale product launch."
*Minnowtech is part of Hatch's portfolio, but The Fish Site retains editorial independence.