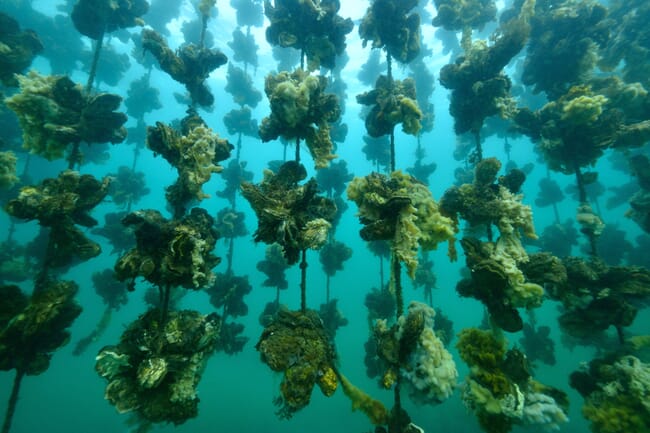 China's coastal province of Zhejiang plans to open more shellfish and algae breeding facilities, taking advantage of the species' ability to trap and store environmental carbon. The expansion of sustainable aquaculture activities is part of China's ambition to increase its ocean "carbon sink" and improve its climate resilience.
Carbon sinks are natural or artificial reservoirs that can store carbon that has been removed from the atmosphere. Restoring forests and grasslands can extract atmospheric carbon, but marine ecosystems have "blue sink" potential as well.
China is planning to increase its forest sink capacity but is facing pressure from its urban expansion. As a result, the country is hoping to tap into its territorial waters to achieve its climate goals.

"Maintaining ocean blue sink and steadily improving ocean carbon sink capacity are important tasks to facilitate our climate goals," said Zhang Zhifeng, vice director at the Department of Marine Ecology and Environment, a unit of the environment ministry, during a press conference on 26 August.
Zhang told journalists that the ministry is urging local governments to accelerate marine ecological restoration and implement carbon monitoring schemes. Improving coastal water quality by planting seagrass beds and restoring mangroves and coral reefs is being encouraged.
The initiatives form part of China's 2021-2025 marine ecological environment protection plan, which is currently in its draft stage.