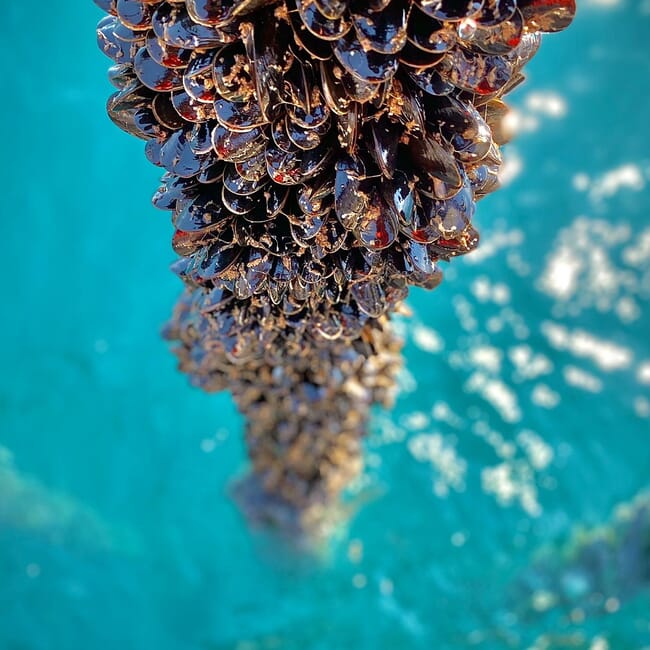 Called the Regenerative Farming Accelerator Programme, it aims to "kickstart an unprecedented journey toward a greener and more prosperous future". In terms of aquaculture, applications are invited from ventures working in seaweed and shellfish in particular.

The programme will empower 12 pioneering ventures, spanning both land and sea, who are dedicated to regenerative farming and sustainable solutions. It's a unique opportunity to foster innovation, nurture collaboration, and drive meaningful change.

"Why both land and sea? The answer is simple: the interconnectedness between these two ecosystems is undeniable. From nitrogen runoff to nutrient management and pollution control, addressing the challenges faced by both land and sea is essential for a sustainable future," the organisers explain.

Supported by five partners – Ecosulis/CreditNature, Cadman Capital Group, Hogan Lovells/HL BaSE, Muzinich & Co, and Bankers for Net Zero – the programme aims to take participants on a transformative journey through a series of high-impact events and initiatives:
Networking events in London: The programme's launch will be celebrated with a prestigious event at the House of Commons, setting the stage for a series of exclusive networking gatherings. These events will provide a platform for entrepreneurs, investors, and industry leaders to connect, share insights, and forge partnerships.
8-Week virtual programme: Starting in March, the virtual programme will provide 1-3 hours of intensive support each week, equipping participants with the knowledge, skills, and resources necessary to succeed in the regenerative farming sector.
Pitch event: In May 2024, the 12 ventures will have the opportunity to pitch their innovative ideas and projects in front of a panel of investors and potential clients.
Meanwhile farm visits will provide partners with first-hand experience of regenerative farming, allowing them to integrate these ventures into their supply chains and investment strategies.
Harry Wright, CEO of Bright Tide, who helped to establish the accelerator, said in a press release: "Launching this innovative Regenerative Farming Accelerator Programme is a significant milestone for Bright Tide, and I couldn't be more excited about the journey ahead. This programme holds tremendous potential to drive positive change and foster collaboration, addressing the challenges faced by ventures on both land and at sea. I look forward to witnessing the impact that these dedicated entrepreneurs will have on our sustainable future. Together, we're embarking on a journey that promises to not only nurture innovation but also to create a lasting legacy of sustainability".
How to apply

Applications for the Regenerative Farming Accelerator Programme are open until 22 December 2023. The final 12 ventures will be selected by the end of January.
For application details please contact Harry Wright at harry@bright-tide.co.uk