The Scottish delegation to the event includes a number of companies with aquaculture connections, including Marine Harvest, The Scottish Salmon Company and Dawnfresh Seafoods.
Darren Allan, international commercial manager at Dawnfresh, said: "Asia, and in particular Japan, is one of the largest consumers of seafood in the world appreciating high quality, sustainable products. Scottish fish is widely renowned as some of the best in the world for both quality and flavour. As one of Scotland's most premium, fully accredited seafood producers we see the show as an excellent opportunity to showcase our fantastic range of raw and smoked trout products as well as our handcrafted, marinated, MSC-certified herring. We are proud to be representing Scotland and attracting new business."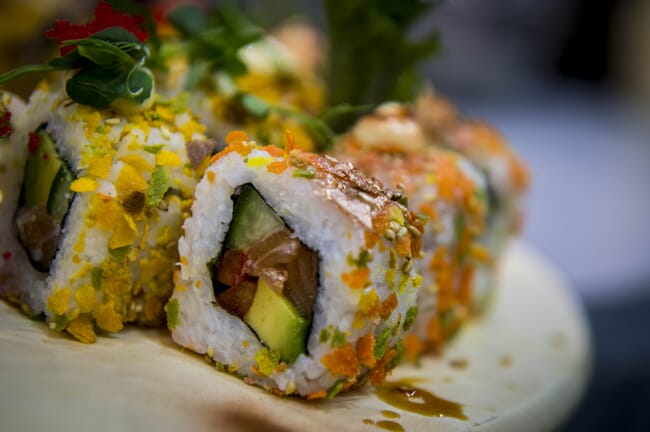 The Japan Seafood Expo 2018, which takes place on 22-24 August, will be attended by a host of important international trade buyers from trading companies, wholesalers, distributors, retail and the restaurant trade, who will be among the 35,000 visitors expected at the show.
Seafood exports to Japan from Scotland have increased by 24 percent in the last two years, to reach £4.6 million.
Natalie Bell, Trade Marketing Manager for Europe, Middle East and Asia at Seafood Scotland, commented: "Japan is a strategically important market for the seafood industry. Its famously strong fish-eating culture and a market that demands increasing levels of quality, traceability and sustainability, makes Japan an ideal match for Scottish seafood is the ideal match for the market. Moreover, where Japan leads the rest of Asia generally follows. As the cultural and foodie trend-setter for the region, buy-in from Japan is crucial for Scottish fishermen and producers. The Japan Seafood Expo represents a critical opportunity for Scottish company representatives, who will do solid deals over tastings and dinners, contributing to a real boost for the Scottish industry."