GSA CEO Brian Perkins, Seafood Scotland CEO Donna Fordyce and Mairi Gougeon, Scotland's Cabinet Secretary for rural affairs and islands, which overseas aquaculture and wild-capture fisheries, signed a memorandum of understand in the Seafood Scotland exhibit solidifying Scotland as the host of GOAL 2024.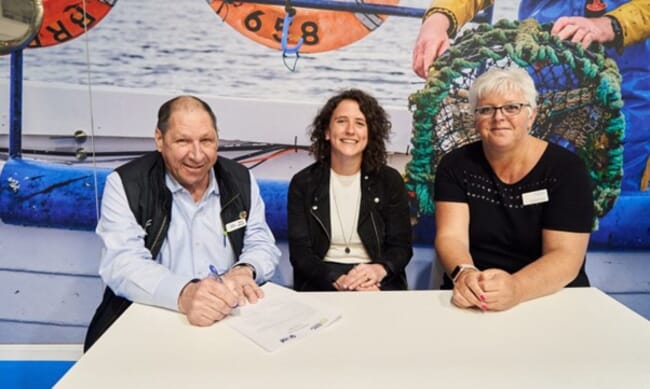 This is the first time GOAL will be held in the United Kingdom. Since 2001, GOAL has been held in Europe three times – in Madrid in 2008, Paris in 2013 and Dublin in 2017. The host city in Scotland will be announced at a later date.
"We look forward to returning our signature GOAL conference to Europe for the first time since 2017," said Perkins. "Scotland has a rich tradition in both aquaculture and wild-capture fisheries, and we see it as an ideal fit for GOAL 2024… Thank you to Scotland's thriving seafood sector and the Scottish government for embracing us and agreeing to host GOAL 2024."
Seafood Scotland, the national trade and marketing body for Scotland's seafood sector, will co-host GOAL 2024. The organisation, which led the bid, will work with the Scottish government and other seafood industry bodies to deliver the event along with GSA.
"I am delighted that Scotland's bid to host the prestigious GOAL conference in 2024 has been successful and look forward to welcoming delegates from across the globe to this important event," said Gougeon. Scotland's seafood industry is a major success story, producing world-class, nutritious, low-carbon food that is enjoyed at home and abroad, with exports increasing by £144 million compared to 2020 and contributing £1.3 billion to the Scottish economy annually in GVA.

"I would like to congratulate everyone involved in bringing the conference to Scotland and ensuring we have the opportunity to showcase our products to a key audience and sharing our expertise with international industry leaders," she added.
Added Fordyce, "Scotland is one of the world's most trusted seafood producing countries thanks to our investment in quality, innovation and sustainability. Whilst we're a small nation, we produce over 60 species of seafood and export to over 120 countries globally. From Europe's largest state-of-the-art fish market to some of the most stunning sea loch farms and fishing grounds and world-class venues, Scotland is the ideal location for GOAL. It is therefore hugely satisfying to see all this hard work being recognised by the Global Seafood Alliance in choosing Scotland as the location for its 2024 conference. Seafood Scotland and our partner organisations look forward to welcoming delegates from the global seafood sector in the autumn of 2024."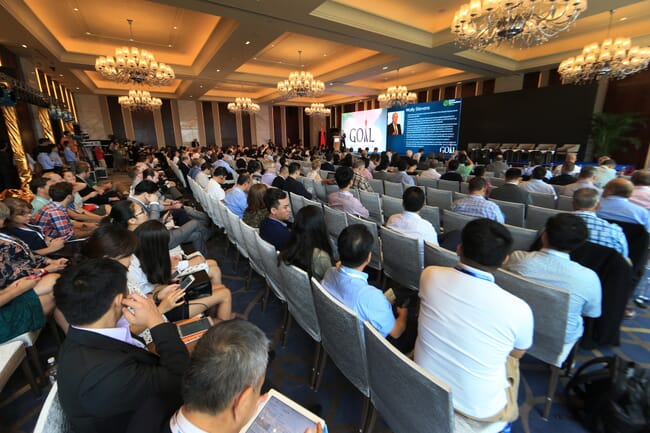 About the GOAL Conference
GOAL is the largest international seafood business conference of its kind, drawing upward of 500 thought leaders to a new country each year. For 21 years GOAL has acted as a platform for knowledge sharing and collaboration amongst industry, NGOs, academia, government, retail and foodservice. It's a unique blend of professionals representing both farmed and wild seafood, united by an ever-evolving, forward-thinking conference programme that identifies emerging challenges and offers solutions to those challenges. Moderated by GSA's subject matter experts, GOAL's carefully curated programme features around 60 international speakers and centres on production, sustainability, innovation and market trends.
The in-person event has been held in 18 cities on four continents (Asia, Europe, North America and South America) since the inaugural Global Shrimp Outlook for Leadership in 2001. Each GOAL is unique, embracing the identity and culture of the host country while providing an entertaining, casual atmosphere for professionals to network and socialise through offsite receptions and dinners as well as tours of production facilities.