MacKnight Food Group's Smoked Salmon & Sweet Potato Bites are produced at the company's processing plant in Miami, which obtained BAP-certification in October 2017.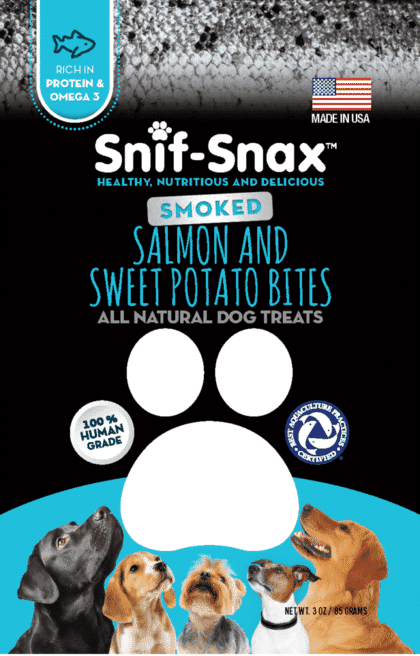 The salmon used in the dog food originates from BAP-certified hatcheries and BAP-certified farms that have been fed on diets sourced from BAP-certified feed mills, giving them their four-star BAP status.
The salmon is exactly the same product used for human consumption. It's minced and then mixed with sweet potato at the company's 15,000-square-foot BAP-certified processing plant.
"We are honored to be able to work with BAP. Being the first company to manufacture an all-natural, wholesome smoked salmon pet treat carrying the BAP label is something we are all extremely proud of," said MacKnight CEO Jonathan Brown, who has more than 35 years of experience in the salmon business.