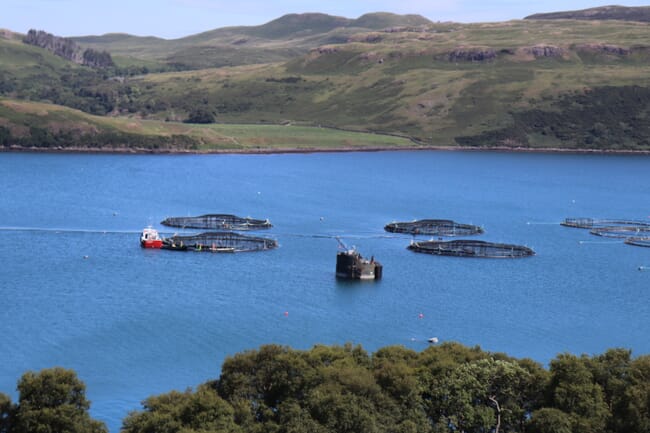 The letter is addressed to Mairi Gougeon and expresses Salmon Scotland's disappointment and concerns over the rent increases.

The changes by CES, which include rises of 95 percent across the sector as well as removing the Outer Island Discount to protect areas where higher costs of living, labour and logistics are constant, has come in advance of the report by Professor Russel Griggs looking at the regulatory aspect of the industry as a whole.
Salmon Scotland had raised concerns with the Crown Estate Scotland proposals urging a collective approach which would align with the outcome of the sector review and help have a holistic approach across decision making to consider the wider consequences and implications made by policy change.
Tavish Scott, Chief Executive of Salmon Scotland, said:
"Scotland's salmon sector, employing 2,500 direct jobs in coastal and island communities is very disappointed by Crown Estate Scotland's arbitrary and totally unjustified decision to almost double rents on salmon farms. CES presumably now see salmon like offshore wind – a cash cow to be exploited.
"We are today asking Cabinet Secretary Mairi Gougeon to halt this rise until the independent review of regulation is published, and Government assess Professor Russel Griggs recommendations.

"Our members have paid more than £20 million into CES over the last five years – a charge which is set to almost double under this new framework.
"Scotland's salmon farmers would be more likely to accept such a steep increase if they could see the benefit in terms of local investment of these charges. But, despite requests, CES have failed to give any indication as to how – or even if – this extra money will actually be used to help local people in the areas where it is raised."