Gulf Biotech, the Doha-based industrial biotech investor, and Unibio, a Danish sustainable protein company, have signed a licence agreement to produce at least 6,000 tonnes of Uniprotein in Qatar. The product is derived from the continuous-flow fermentation of a microbial culture using any type of natural gas or methane and has a 70 percent protein content.
The Qatar production facility will initially have a total annual capacity of 6,000 tonnes of Uniprotein, but the fermentation technology is based on a modular design and extra modules can easily be added to expand the production.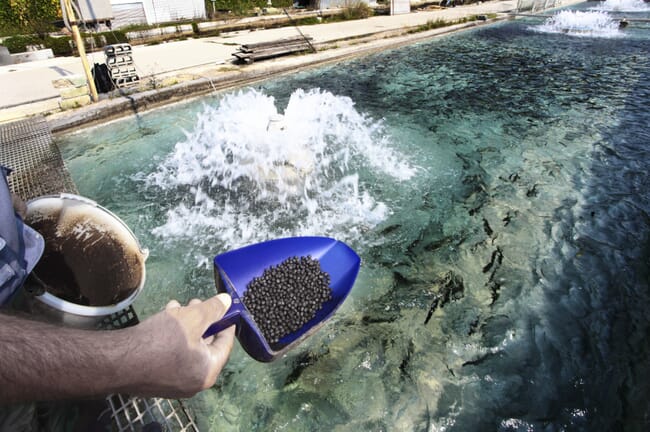 The Uniprotein produced in the plant will be used in feed for fish and livestock to replace existing products derived from fishmeal or soy.
The planned facility will be the region's first natural gas to protein plant and will be based on Unibio's U-Loop technology, where natural gas is converted through continuous fermentation into Uniprotein. The company says that it is a highly resource-efficient and sustainable compared with the production of traditional protein, such as fish meal and soy. Relative to soy production, it uses 1/300th of the water and 1/25,000th of the land.
"The abundance of natural gas in Qatar makes the country an obvious choice for the production of Uniprotein. We are delighted to be partnering with Gulf Biotech who are visionary, ambitious, and open to new technologies. Together, we can help address one of Qatar's and the world's major challenges and sustainably feed the world's growing population. We look forward to bringing our partnership to the next phase where we will plan the engineering and construction of the new plant," stated Henrik Busch-Larsen, CEO of Unibio, in a press release.
"We are extremely pleased to have signed the region's first license agreement with Unibio for a plant to produce organic and sustainable protein from natural gas. As the world seeks to feed its ever-growing population in an environmentally sustainable manner, the opportunity for us to produce protein-based on the fermentation of natural gas in Qatar is highly important. We see enormous potential for the future sustainable development of our business in Qatar and beyond," added Hitmi Al-Hitmi, founder of Gulf Biotech.