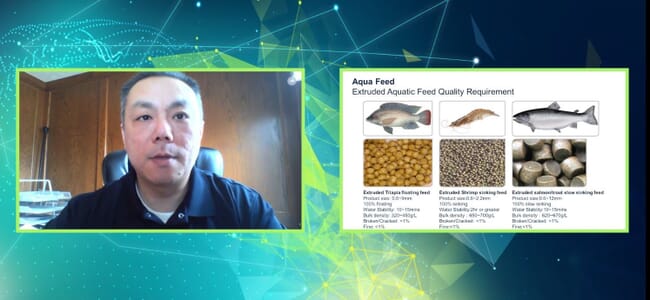 The growing middle-class in Asia is demanding higher value and higher quality aquaculture products, such as shrimp and grouper. This trend comes with increasing scrutiny with regards to food safety and sustainability, all along the value chain, including aquafeed ingredients and quality.
As a result, it's never been more important for feed producers to ensure an ideal formulation and a complete diet for fish and shrimp. Moreover, the gentle processing of ingredients to ensure an end product that can be preserved is crucial.
Given that the Asia-Pacific region is responsible for up to 90 percent of global aquaculture production, this webinar will examine how feed manufacturers can ensure both quality and profitability in their aquafeed processing, in order to cater for the region's changing demands.
During the webinar, titled Perfecting aquafeed processing: the path to quality and profitability, Bühler and Premier Tech aquafeed experts will discuss how manufacturers can optimise their aquafeed operations for efficiency in today's market. It will take place on 6 May at 11am (SGT, GMT+8).
Agenda
Introduction and market statistics about aquafeed in Southeast Asia & Oceania
Species specifications and raw material preparation for feed
Optimising extrusion efficiency
Optimising feed drying efficiency
An introduction to courses at the Feed Academy China
About Bühler
Billions of people come into contact with Bühler technologies to cover their basic needs for food and mobility every day. For this, we develop the best process solutions along complete value chains. Two billion people each day enjoy foods produced on Bühler equipment. Having this global relevance, we are in a unique position to turn today's global challenges into sustainable and good business. Bühler Grains & Food solutions ensure safe and healthy food and feed. With 100 service stations, over 30 manufacturing sites, and 25 application centres, Bühler operates in a truly global network close to our customers and partners.