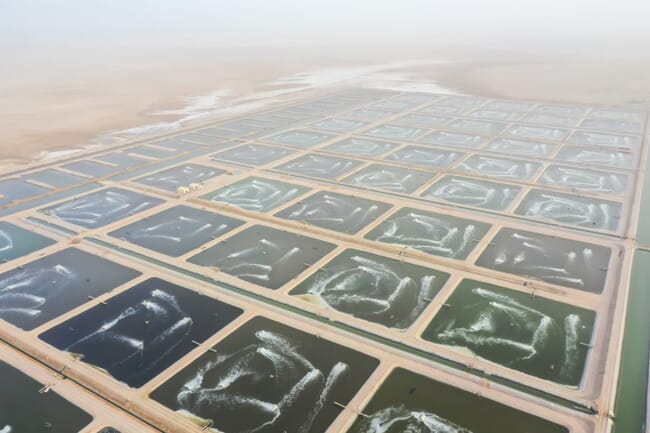 Fisheries Development Oman (FDO) proudly announced on Tuesday 17 May the first commercial harvest of the shrimp aquaculture project commissioned at Qurun, Jalan Bani Bu Hassan, in the South Sharaqiya Governorate. The project production capacity is estimated to reach 400 tonnes per month along the following size ranges and percentage quantities:
31 to 40 g shrimp at 45 percent
41 to 50 g shrimp at 50 percent
51 to 60 g shrimp at 5 percent
The farm is growing Pacific white shrimp, (Litopenaeus vannamei), using specific pathogen-free (SPF) broodstocks imported from the United States. Entire production operations are carried in a highly biosecure and hygienic environment without the use of drugs, antibiotics or any chemicals of public health concern. Once they reach market size, the shrimps are harvested mechanically, chilled to maintain the highest freshness and delivered to the pre-processing plant within 30 minutes. On arrival at the pre-processing plant, shrimps are washed in chilled, potable water, sorted and size-graded mechanically. Graded chilled shrimps are packed with flake ice for delivery to the distributors and/or processing factories based on the order.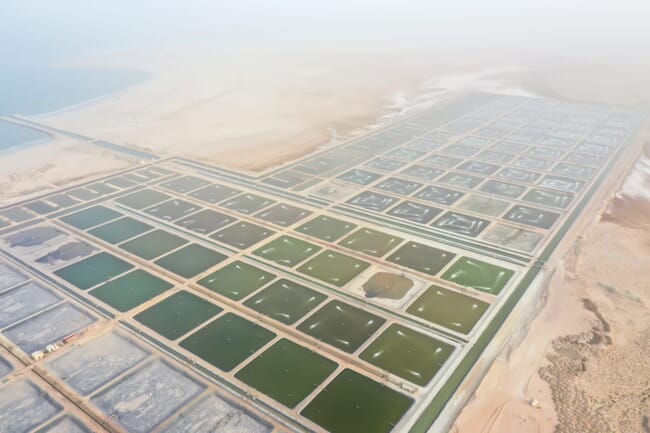 Construction on the project infrastructure started in November 2018 and the farming cycle began in November 2021.
The farm site was built along the coast of Arabian Sea at Qurun, in a 500-hectare area at a cost of OMR 20 million ($5.2 million). The farm's production capacity is an estimated 4,600 tonnes of shrimp per annum. Full production capacity is expected to be reached by the 2023. Shrimp harvests by the end of 2022 are expected to reach 2,100 tonnes.
This project is the first investment of the Fisheries Development Oman (FDO), subsidiary Oman Investment Authority (OIA) in shrimp farming projects. The Natural Shrimp Aquaculture project's design and development were executed by Oceanic Shrimp Aquaculture, a wholly owned subsidiary of FDO. The project is designed following Responsible Aquaculture principles for sustainable production – without inflicting any harmful effects to the pristine environment. The project site is located away from densely populated areas or areas with industrial and agriculture activities. Project facilities include a maturation and breeding centre, post larval production unit, nursery ponds and grow-out ponds. Other project infrastructure includes warehouses, workshops, offices, housing facilities, pre-processing plant, ice plant and a RO plant.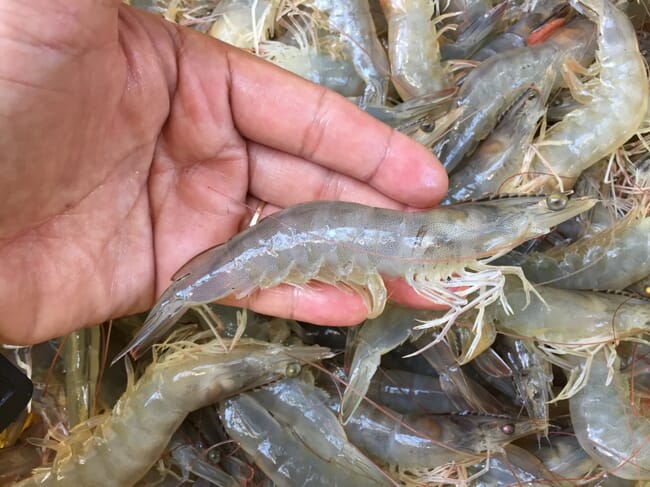 Qurun shrimp farm is a flagship project of FDO, designed to function as an industry leader spearheading developments in the country's shrimp aquaculture sector of the country. The project has been built with an eye to the highest international standards and will provide training to aquaculture professionals in Oman to guide and support other entrepreneurs and investors interested in the sector. Officials hope that it will contribute to diversifying sources of income from the non-oil sectors and create direct and indirect job opportunities for Omani youth in line with the objectives of the Oman 2040 vision.