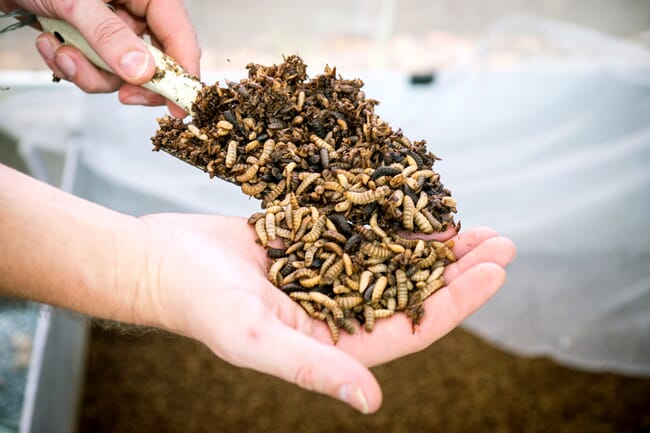 A news release from Malaysia's Nutrition Technologies welcomes the EU decision to permit insect-based ingredients from Malaysia in the single market and hails the recent decision from the Malaysian Ministry of Agriculture that makes the company the first in Malaysia to sell its insect meal abroad.
In June of 2022 insect producers in Malaysia became eligible to export insect-based material to the EU for the first time. The decision came after Malaysia was included on the list of countries approved to export insects and insect-based products to the EU. After the announcement, Malaysia joined a small list of approved exporters that includes Canada, Switzerland, United Kingdom and South Korea. This is a boon for the Malaysian economy, a major food producer that is heavily reliant on agricultural exports.
On 19 February 2023, Malaysia's Ministry of Agriculture approved Nutrition Technologies to export its insect meal and oil into the EU & UK markets, making it one of a handful of companies around the world, and the first in Malaysia with this level of approval. Previously only available to customers in the Asia-Pacific region, this development opens the doors to the rapidly growing insect-based petfood sector in Europe, and gives aquafeed manufacturers a new and sustainable source of protein in feeds.
Nutrition Technologies manufacture and supply insect protein meal, oil and frass (insect manure) to help feed the growing agriculture and feed industries around the world. Using a combination of beneficial microbes and black soldier fly larvae (BSFL) using a low-energy, zero-waste production model to grow their insects, the larvae are reared on clean and traceable agro-industrial by-products.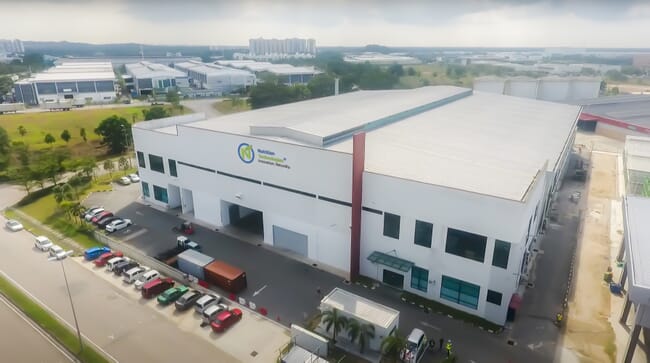 The insect-based products are suitable for application aquatic feed, livestock feed and pet food and have a range of proven functional benefits which improve the animals' health and growth. What's attractive to many manufacturers is the potential impact on GHG emissions that can be achieved through switching to insect-based meats in place of traditional protein sources. Since tropically farmed insects produce a fraction of the GHG emissions of traditional meat or other staple crops – this can make a big impact on the carbon footprint of feed ingredient production.
The news release explains that Nutrition Technologies' insect meal is produced to the highest international safety and hygiene standards with full batch traceability, where the larvae are fed only vegetable-based agro-industrial materials such as palm and grain by-products. The insect meal is fully compliant with EU regulations and the facility is both GMP & HACCP certified.
Nutrition Technologies have a low-energy tropical production system that uses a unique combination of micro-organisms and black soldier flies to bioconvert 60,000 tonnes of waste organic by-products into its value-adding products. As a tropical species, the black soldier fly larvae grow quickly and efficiently in the ambient Malaysian climate, meaning that very little energy is required to grow or breed the flies. This low-energy model means that the company benefits from a very low cost of production, but with the same high standards as any European or North American manufacturer and is able to pass-on those savings to the customer. This makes Nutrition Technologies' products one of the most competitively priced insect products in the world. The company currently ships industrial volumes of material throughout Asia & South America, from the two-hectare factory in Malaysia.

"This is a significant step forward in giving European manufacturers more sustainable options in their choice of feed ingredients. This development opens the door for new manufacturers to release insect-based products and for existing manufacturers to both reduce their costs and improve their environmental footprint," said Nick Piggott, co-CEO and co-founder of Nutrition Technologies.
The insect sector has gathered increasing attention over the past few years, with the global insect protein market alone estimated to be worth $343 million in 2021 and expected to grow with a CAGR of 26.49 percent to reach $1.3 billion by 2027. As a sustainable solution to help minimise multiple unsustainable practices, the sector as a whole has seen investments totalling nearly $1 billion, but with multiple technological hurdles, few companies are yet to reach industrial scale.