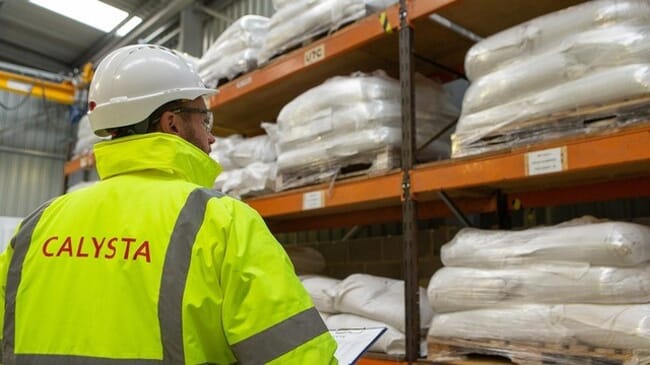 The 10-week growth study carried out by the Institute of Feed Research, Chinese Academy of Agricultural Sciences in Beijing compared the performance of FeedKind-fed bass with a control group using a fishmeal-based feed. Other observed benefits included better digestibility of dry matter and nutrients, better antioxidant capacity and better microbial diversity.

While noting that a diet high in fishmeal content was not the best choice for largemouth bass, the report published in MDPI found that containing 3-6 percent FeedKind in a low fishmeal and high plant protein diet provided optimal benefit.
Allan LeBlanc, Calysta's head of animal feed, said in a press release: "Largemouth bass production in China is rapidly growing and the results of this study show how a diet comprising FeedKind can deliver tangible benefits not just to the fish themselves, but to the farmer."
The results come as Calysta works with Adisseo to commission the world's first industrial scale FeedKind plant, via Calysseo, their 50/50 joint venture to produce the novel protein for China and the wider Asian aquaculture market.
"This news comes at an important time for the Asian aquaculture sector, with the first commercial quantities of FeedKind set to come from the new Calysseo plant by the end of the year," added LeBlanc.
Calysseo is building its maiden plant in Chongqing, China, which has a capacity of 20,000 tonnes per year of FeedKind protein from the first phase of the project, with further expansion planned in future to cope with demand.
FeedKind Aqua is a natural, sustainable and traceable feed ingredient for aquaculture, produced by fermentation. FeedKind has been validated via extensive trials across popular aquaculture species, including shrimp, seabass, and salmon.
Research previously demonstrated distinct benefits for shrimp, concluding that FeedKind promotes strong, healthy growth, while also helping activate shrimp's immune response to Vibrio, the causative agent of early mortality syndrome.