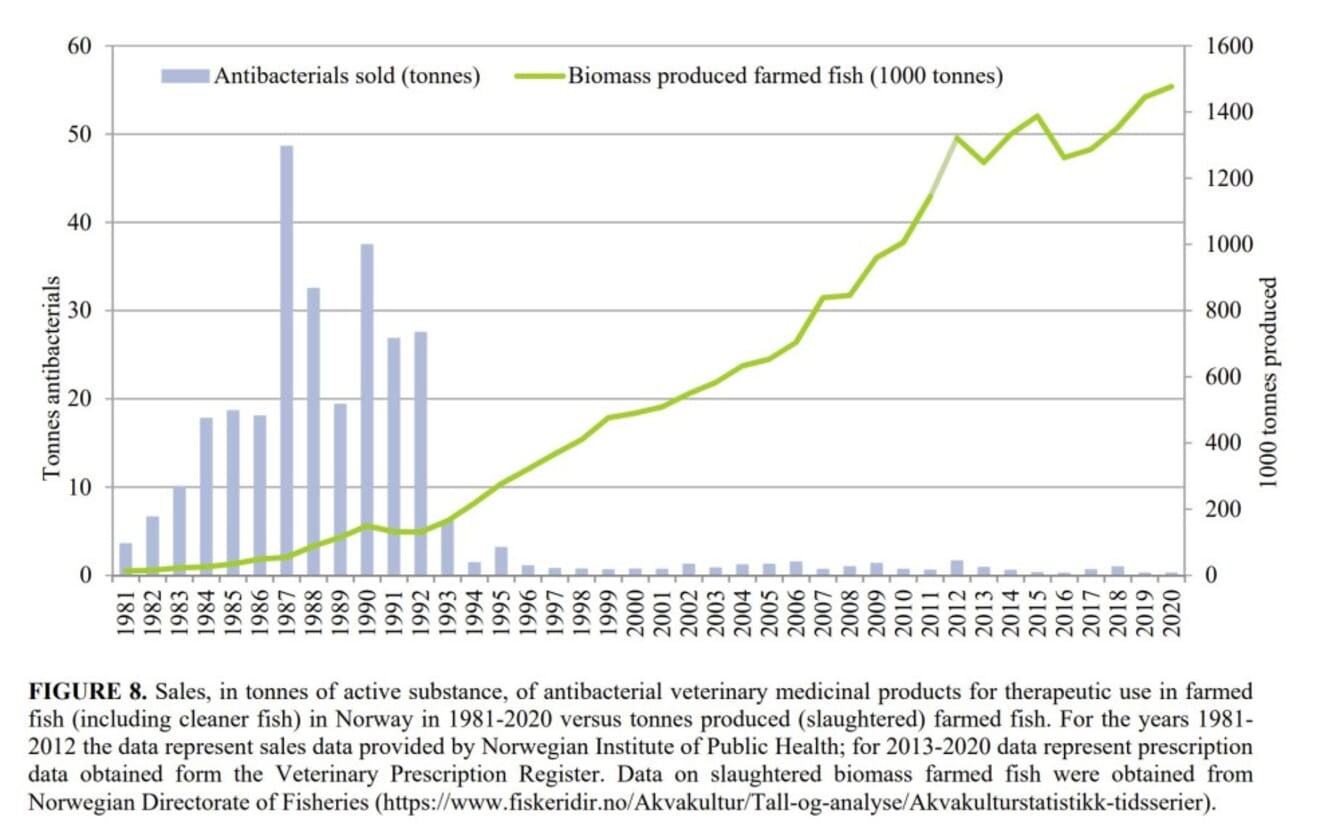 So reveals the latest NORM-VET report on the use of antibiotics in Norwegian animal husbandry and food production.

The World Health Organisation's (WHO) Antimicrobial Awareness Week runs from 18-24th November and highlights the global threat to health and development caused by the overuse of antimicrobials such as antibiotics.

"The WHO has listed antimicrobial resistance as one of the top 10 public health threats facing humanity, and the food production industry has a weighty responsibility to address this issue, and fast," said Renate Larsen, CEO of the Norwegian Seafood Council.
"The Norwegian salmon farming industry has been a pioneer in this field, and since the mid-nineties we have all but eradicated the need for antibiotics through the effective use of vaccines and focus on fish welfare," she added.
The World Health Organization has recognised and acknowledged Norway's efforts to reduce the use of antibiotics in fish farming. While production continues to rise, the use of antibiotics continues to drop.
"This is the direct result of the industry's focus on fish welfare and food safety, and we are proud that Norwegian aquaculture is the best in the world when it comes to antibiotics use in animal food production," adds Larsen.
A total of 1.4 million tonnes of salmon were farmed along the Norwegian coast in 2020, making it the biggest salmon producer in the world, with more than 50 percent of the market.

Many myths around farmed salmon and antibiotics still exist, points out Larsen, despite the evidence from the Norwegian industry that the use of antibiotics in its farmed salmon is negligible, and has been for nearly two decades

"The use of antibiotics in our farmed salmon has been almost zero for many years now, although it is still a concern for some," she concluded. "Consumers can have total confidence that Norwegian salmon are antibiotic-free, and continue to be a safe, delicious and healthy choice to eat."