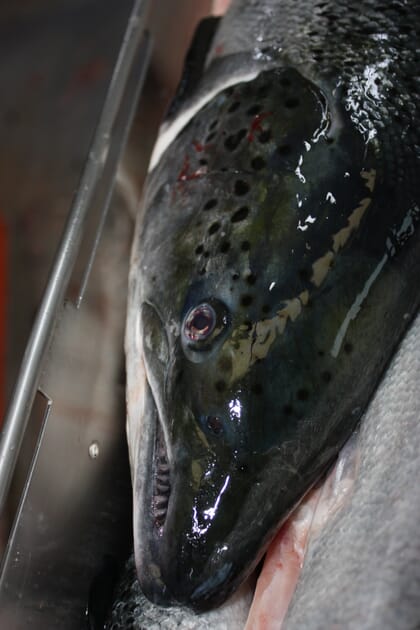 In the past four days, over 100 new cases of infection have been reported in the Chinese capital alone, with the majority of cases linked to the market. Following the outbreak, stores in China have stopped selling salmon.
The Norwegian Seafood Council has issued a statement to reassure buyers "about the food safety of [Norwegian] seafood products in light of several unsubstantiated rumours regarding the source of infection."
In 2019, around 23,500 tonnes of salmon from Norway, worth NOK 1.6 billion, were exported to China. So far this year 9,600 tonnes of salmon have been exported to China, a decrease in volume of 5 per cent, compared with the same period last year.
"In order to ensure communication, the Norwegian Seafood Council has shared our latest information to local partners and customers. Our understanding is that comprehensive control of fresh foods has been introduced to any goods going into Beijing.
"Of course, the links being made in some media cases between salmon and the virus outbreak is unfortunate. We need facts on the table, and both WHO, FAO and The Norwegian Food Safety Authority are clear in their communication regarding this," Anders Nordøy Snellingen, manager of the Norwegian Seafood Council's global operations, said in a statement.
The council highlights that there have been "no official statements connecting these incidents with neither seafood nor salmon. The origins of this outbreak are still unclear."
They aslo add that: "The coronavirus does not affect seafood safety. There are no known cases of infection via contaminated food, imported food or water."