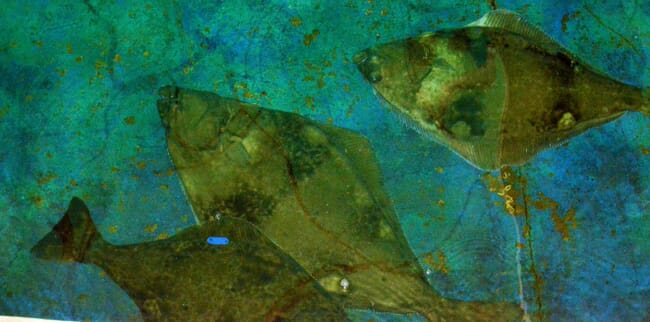 Nordic Halibut says that it has worked closely with Skretting over several years to develop sustainable products with precise nutrition that are specialised for halibut. The two companies are currently working on the next generation of halibut feed.

"We at Skretting are very happy for this long-term collaboration with Nordic Halibut. We have extensive experience with halibut feed, and now we will use our nutritional knowledge together with our extensive efforts for sustainability so that we can develop tomorrow's halibut feed to be even more sustainable," said Martin Davidsen, sales manager at Skretting Norway, in a press release.
Nordic is pleased that the feed will be produced in Skretting's production facility in Averøy, near to Nordic Halibut's core production hub at Nordmøre, helping to minimize supply risk and reduce the environmental impact of transportation.
"We believe that long-term cooperation is fundamental to achieve sustainable development. Working closely with Skretting will help us optimise the feed so that we can offer a premium quality product with a minimal footprint. Their ambitions in terms of quality and sustainability reflects ours, and therefore we choose to enter a new three-year partnership that ensures sufficient high-quality feed supply towards our production targets in 2026," said Nordic CEO, Edvard Henden.