Blakeman, who will also become MD of Benchmark's advanced nutrition division, will replace Philippe Léger, who has been with the company since it spun out from Ghent University in 1983. Having just turned 65, Léger has decided to work part-time, supporting the development and execution of Benchmark's key strategic initiatives and this way will continue to play an integral role in the future growth and development of Benchmark.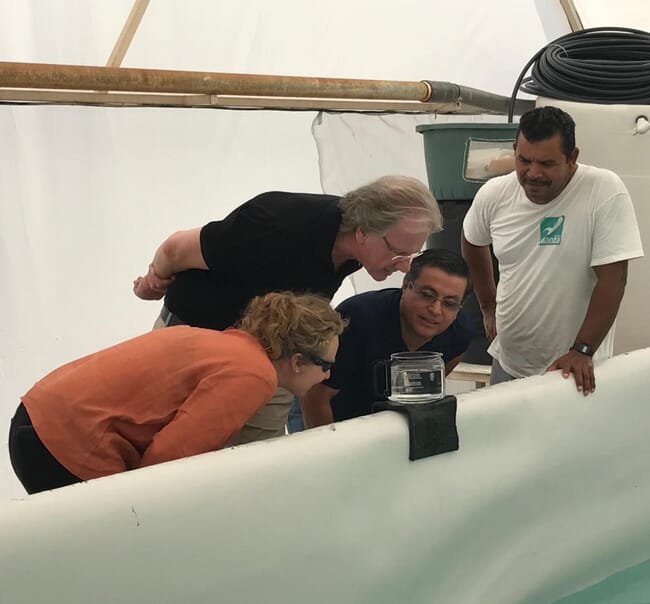 Commenting on the change, Léger said: "During my time as CEO I have had the privilege of working with truly talented, innovative and inspiring people across the global aquaculture industry.
"I am thrilled Athene is taking on my responsibilities as CEO. She is a highly intelligent, respected and ambitious leader. I have every confidence she will continue to build on our achievements throughout the next phase of growth and I look forward to working with her as I continue to lead the Benchmark Strategy Execution and Business Growth team supporting the Groups' key strategic priorities and new business developments."
Léger began his work with INVE after signing up to do a PhD with company founder Patrick Sorgeloos - who has been dubbed the 'Father of Artemia'. Since then, according to the Belgium firm, Léger has been fundamental in the development, growth and impact of INVE's products, people and services. He is recognised across the global aquaculture industry for his creative ability and industry leadership.

Athene joined Benchmark in 2014 as group legal counsel and has gained in-depth knowledge and insight across the group, being a member of Benchmark's PLC and operations boards, as well as each of the divisional boards, including advanced nutrition.
As Blakeman reflects: "The success Philippe has experienced building INVE Aquaculture into the company it is today is testament to his dedication, drive and passion for aquaculture. I look forward to working closely with him and our teams across the business in the coming months to ensure the smoothest possible transition for our customers and partners."
INVE was established to pioneer the development of early life feeds, including Artemia – an essential live feed that has driven the growth of marine shrimp and fish hatcheries around the world. The company currently has a 24 percent market share in the global shrimp and marine fish hatchery nutrition segment and is present in more than 70 countries.

At a series of events held around the world to mark this year's milestone, leaders of the company mapped out their vision for the future, which will largely focus on developing holistic solutions for sustainably improving fry quality and using microbial management and other health solutions to overcome disease outbreaks.
As Léger commented: "Innovation is how we started and, in this fast-growing industry, innovation in partnership with our customers is the way to keep driving sustainable growth in the industry, and to stay ahead of the competition".