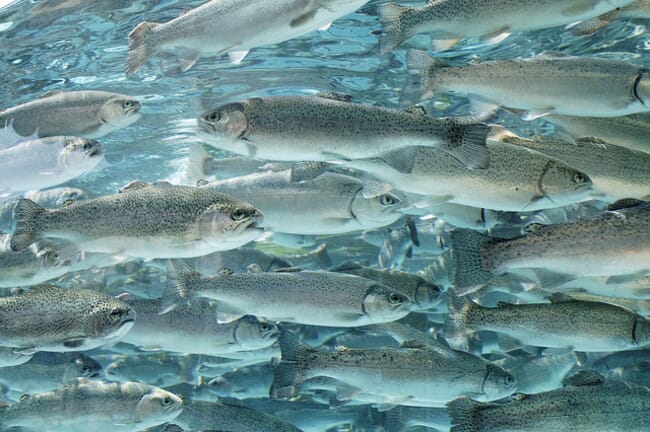 Unibio is testing its Uniprotein product as a replacement protein source for animal and fish feed mixes. Unibio's most recent trial with farmed trout shows that Uniprotein can easily be added to a feed mixture at an inclusion rate of up to 15 percent without a reduction in protein digestibility or growth rates.
About the trial
Unibio has been conducting the feed trial with BioMar, a world leader in high-performance diets for more than 45 different aquacultured species, and DTU Aqua, the National Institute of Aquatic Resources at the Technical University of Denmark. The project, which is part of a larger GUDP project looking into the development of sustainable protein ingredient for animal feed, tested Unibio's Uniprotein product in trout.
The trial was very successful, with a high feed intake and enthusiastic adoption by the fish. Following a standardised methodology the trial demonstrated that Uniprotein can be included in trout diets up to 15 percent with the same high protein digestibility as seen for fishmeal.

David Henstrom, CEO of Unibio, said, "if we are to feed the world and meet the feed demands of the ever-growing population, we need to find more sustainable ways of farming fish. Uniprotein can play an important role in reducing the current reliance and pressure on wild fish with a very efficient use of land and water and a lower carbon footprint in the future. This trial has not only shown that Uniprotein was highly digestible, but also that the fish in the trial seemed to enjoy the taste of Uniprotein."
Fernando Norambuena, sourcing innovation specialist from BioMar, said, "these are very promising results in terms of digestibility which would bode well for the adoption of Uniprotein in trout feed. We have seen good acceptance by the fish, and we look forward to the results on growth performance from current trials to better understand the potential of this raw material on commercial formulations. Including Uniprotein in commercial diets as a new alternative ingredient in aquafeed will definitely help reduce pressure on wild ecosystems and move towards achieving our 2030 sustainability goal."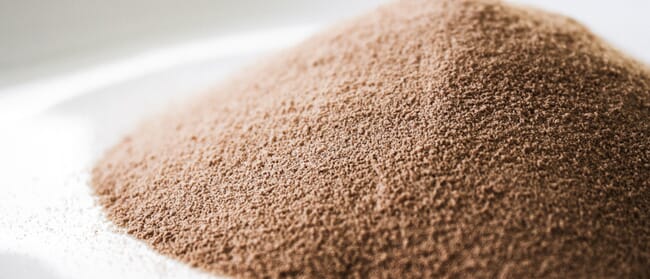 Unibio uses innovative, continuous-flow, natural, microbial fermentation to produce Uniprotein, a high-quality alternative protein, which can replace products such as fish meal, soy protein concentrates and other high-end protein ingredients in feed for fish and other animals.
The ingredient is a close substitute to high-quality fish meal, an issue of growing importance as the production of fishmeal is putting stress on marine ecosystems. Unibio's technology enables production of more sustainable protein in very large and scalable volumes to help meet the world's growing protein needs.