What is your name, role and country of operation?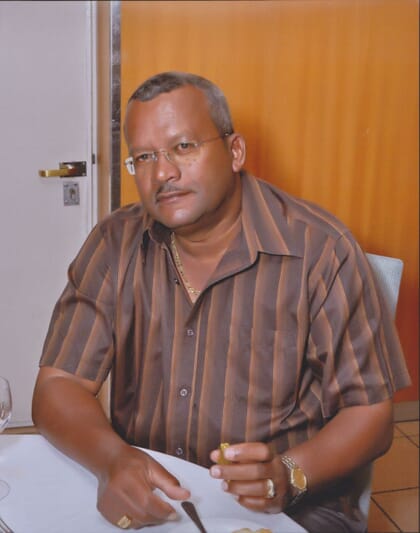 I am Donnie Bunting, and my son and partner is Donovan Bunting. We co-own Longville Park Farm, trading as "Jus' Caught", located in Jamaica, West Indies.
How long have you been farming for?
I have been growing tilapia since 1974.
What size is your farm and what species do you produce?
The farm size is 150 hectares, with 40 hectares devoted to aquaculture. We grow tilapia along with redclaw crayfish and Malayan prawn in the same ponds. We also grow vegetables and raise sheep on the rest of the acreage.
We currently sell 4,000 kgs tilapia each week on the live market. About 50 percent retail and 50 percent to small wholesalers. We have been culturing redclaw from 1993 with average yields of about 350 kgs per 0.4 hectares.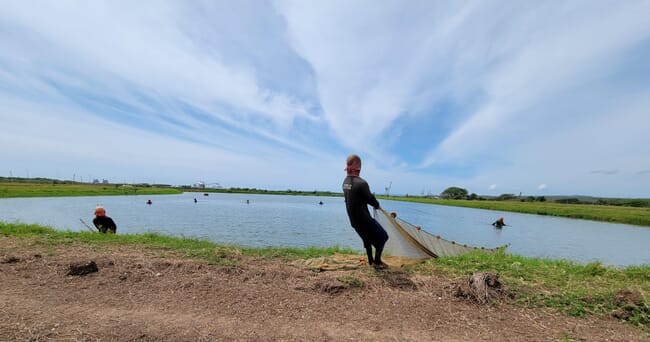 We produced Macrobrachium in the 1990s but replaced them with redclaw. We have just restarted a Macrobrachium hatchery. The last year has been bad for redclaw as our primary market was hotels and high-end customers – because of Covid-19, these markets have been non-existent. For the past year we have concentrated on tilapia, since the demand for them has increased dramatically and because the pandemic has caused the price of imported fish to increase significantly.

What sort of production system do you operate?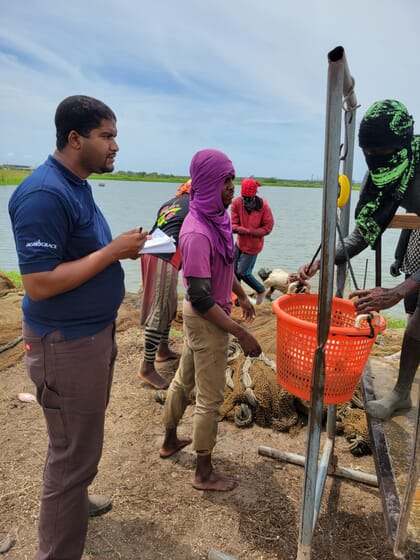 We operate a tilapia hatchery, both for ourselves and to sell fingerlings to other farmers. We grow our tilapia to market size in intensive and semi-intensive earthen ponds. The nursery has 44 0.1-hectare ponds and the grow-out operation has 25 different ponds. Three of the ponds are 0.2 hectares, five are 1.2 hectares and the other 17 are 0.4 and 0.8 hectares.
An ornamental producer near our farm is handling the production of the prawn fry. There is no longer an organised hatchery for redclaw – we simply harvest juveniles from production ponds. We are also restarting the shrimp hatchery, since tourism will begin to flourish soon.

Why did you decide to embark on a career in aquaculture?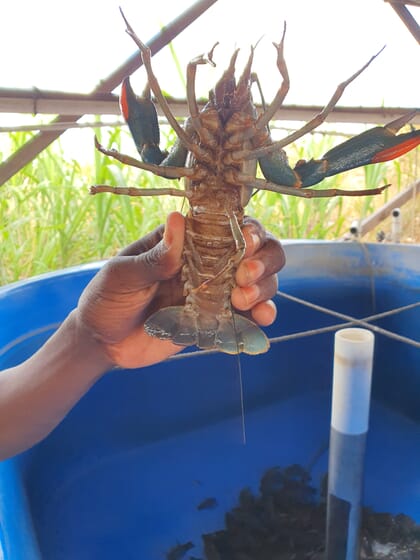 Originally I was a dairy farmer, along with my dad, but subsidised products from Europe, New Zealand and the USA made us non-competitive, so I switched to aquaculture.
What's your ultimate ambition in the sector?
Aquaculture in Jamaica has not advanced in the last 20 years. My ultimate aim is to leave a model that other farmers can copy.
What's your biggest worry at work?
Sourcing equipment from overseas is my biggest worry. I need the components for in-pond raceways, and customs in Jamaica is very difficult. I have to convince them to allow the equipment in duty-free for it to be affordable.
What's your greatest achievement to date?
My greatest achievement to date was being awarded the most productive tilapia farmer over a ten-year period when Jamaica had a much larger industry. I have also done genetic work to develop a red tilapia strain that is suitable for Jamaica.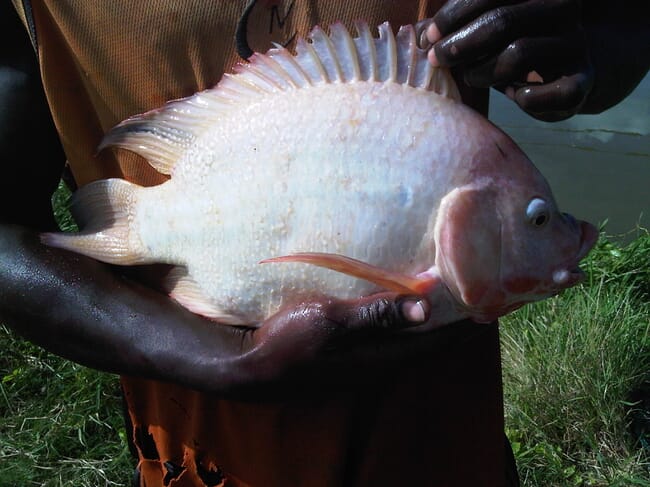 What piece of equipment would you most like to have on your farm?
I would like to embrace the in-pond raceway system before the year end.
What's your favourite seafood dish?
Curried shrimp.
If you would like to be considered for taking part in this Fish Site series, please contact megan@hatch.blue with the details of your farm.