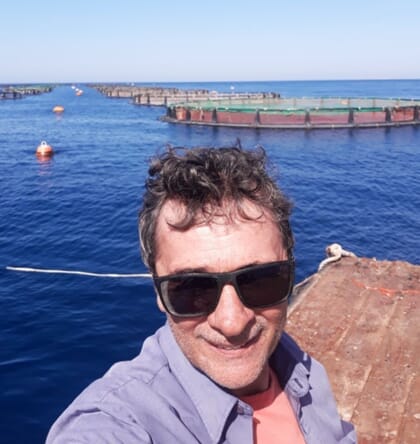 Have you travelled widely in your work?

I've worked in several countries including Greece, Turkey, Oman and Singapore. For the last eight years I've continuously worked in Saudi Arabia.
What size is your farm and what species do you produce?
Tabuk Fisheries Company (TFC) has three farms, with a total capacity of more than 4,500 tonnes, although our current production is less. Since 2008, we have successfully produced sea bream (Sparus aurata) – which is our main production target – but also European sea bass (Dicentrarchus labrax), sobaity (Sparidentex hasta), marine tilapia (Oreochromis spilurus), meagre (Argyrosomus regius), Asian sea bass - barramundi (Lates calcarifer), and grouper (Epinephelus coioides). We are also working with rabbitfish (Siganus rivulatus) in our R&D department.
What sort of production system do you operate?

We buy fry of 0.2 grams, which we grow up to 1-2 grams in our RAS nursery. Then the fry are transferred to sea cages for grow-out till they reach harvest size. The cages we use have circumferences of 40, 60 and 120 metres.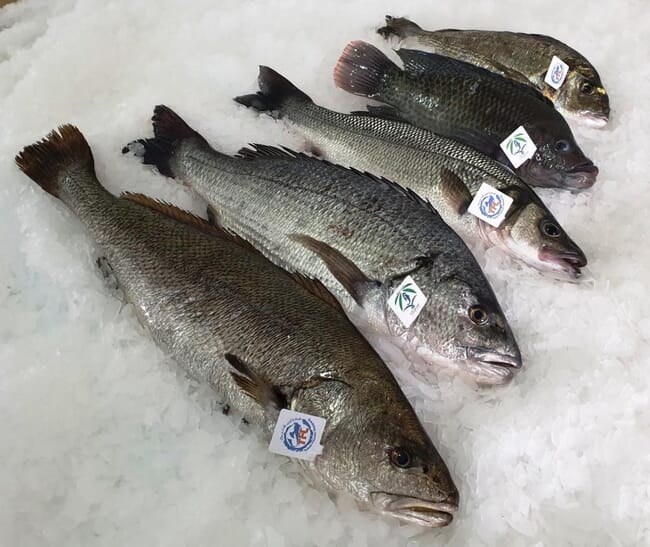 Why did you decide to embark on a career in aquaculture?

When I went to university wanting to study agriculture engineering, but there were only places available for aquaculture engineering, which seemed interesting to me as well. When I finished university, I immediately started to work in the aquaculture sector. I feel comfortable in my role and I think it's an important job to produce food for people.
What is your favourite part of being a fish farmer?
To successfully produce new aquaculture species for the country.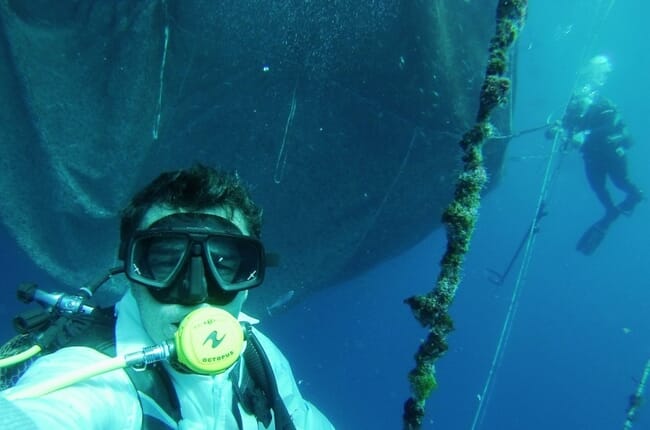 What's your ultimate ambition in the sector?
For the time being my ambition is for my company to operate a high quality RAS hatchery and to increase our production volumes.
What's your biggest worry at work?
My big worry is the safety of my staff, especially the ones working on boats and with cranes, and the divers and drivers. Besides this, I also worry about the health of our fish.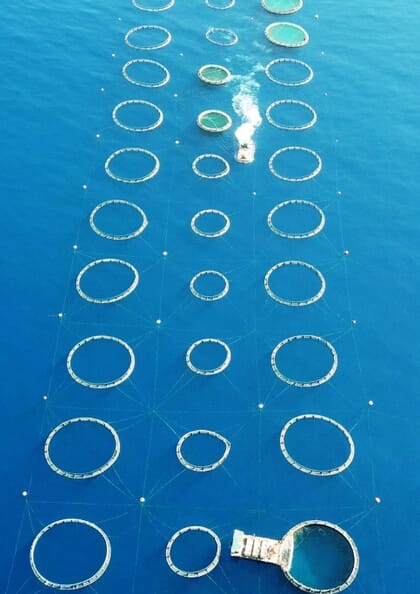 What's your greatest achievement to date?
I was very proud when a qualified university concluded that our sea bream might have the best nutritional value in the world.
What would you like to improve on your farm?
I would like to improve the environmental monitoring of the farms using an online system.
What's your favorite seafood dish?
European sea bass soup, made the Greek way.