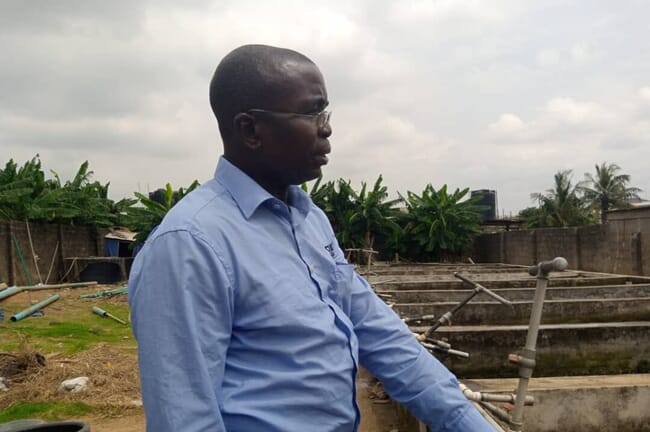 What does LASCAFAN do?
The organisation sees to the welfare of catfish farmers and also trains farmers on best practices in order to improve their profits.
How long have you been farming for?
I have been farming since August 2007.
What size is your farm and what species do you produce?
I farm catfish on a 700m2 plot of land in Ikorodu Fish Farm Estate. There are over 300 plots for fish farming here and over 150 fish farmers in the estate.
I produce between 30 and 35 tonnes of catfish a year, depending on demand.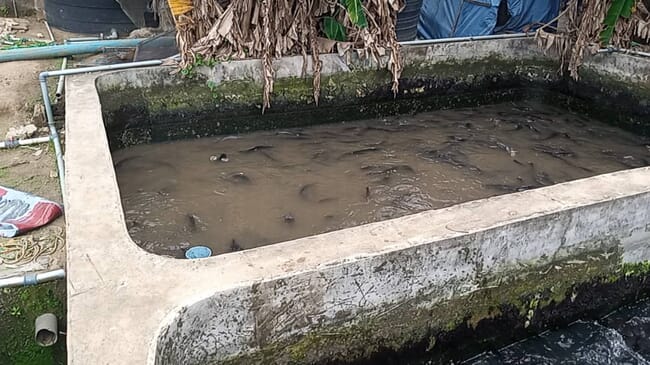 What sort of production system do you operate?
I have 13 concrete ponds – ten are 8m by 2m by 1m, while three are 8m by 4m by 1m.
Why did you decide to embark on a career in aquaculture?
Because of my desire to contribute to the protein needs of the people in Lagos State and, indeed, Nigeria in general and because I believe that fish protein is about the best for human consumption.
What's your ultimate ambition in the sector?
The business terrain is not friendly now because of the high cost of fish feed. The feed producers increase their prices almost bimonthly, but the farmers cannot afford to be increasing the price for their fish by the same amount, that is usually dictated by the market women.

LASCAFAN is in the process of ameliorating the problem by the provision of blast freezers whereby farmers will be able to freeze their products. This additional value will go a long way to ease farmers' headaches.
What's your top challenge at work?
My greatest challenge is the energy that is needed to power the submersible pumps on the farm. The cost of providing power is damaging the business, and a lasting solution has to be put in place.
What's your greatest achievement to date?
So far my greatest achievement is to touch the lives of students who come to be trained on the practical aspects of aquaculture. I'm also proud to have mobilised fish farmers to speak with one voice.
Training students falls within the remit of the government for now but LASCAFAN believes in attracting youths to the business and we also believe that we will fare better in the training because we are professionals, not civil servants, or what we refer to as "paper farmers".
In most cases, farmers engage youths who don't know anything about fish farming and train to become gurus in the business.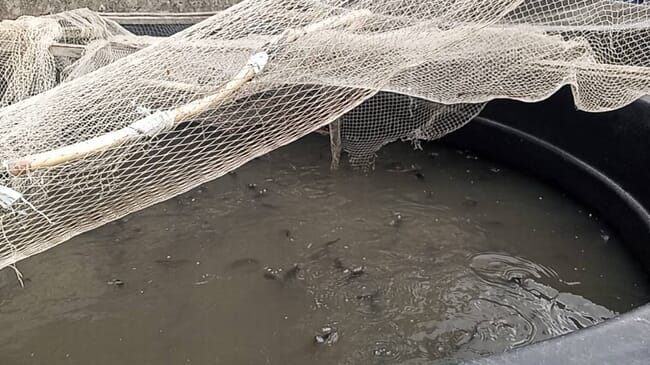 Farming is about the only profession that absorbs many other professions – like engineering, being a veterinarian and teaching – but you do not need a certificate to be one, anyone can come into the fish farming business with little capital and you can learn on the job.
What piece of equipment would you most like to have on your farm?
Solar-powered submersible pumps would reduce the stress caused by energy issues on the farm.
What's your favourite seafood dish?
Anything with plenty of shrimps in it.