The new site, which has been planned for two years, will create 12 full time jobs and have a 2,500 tonne production capacity.
Ben Hadfield, managing director of Marine Harvest Scotland, said: "We are delighted that the committee has approved our plans for a salmon farm off Rum. This will bring much needed jobs to the island. We look forward to starting work on the salmon farm and plan to be operational this year, growing high quality salmon to meet the demands of our customers across the globe."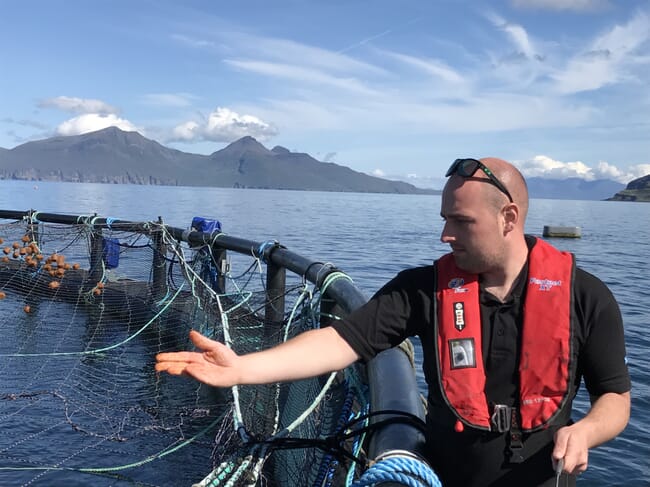 The firm has built a number of new sites in high energy locations in recent years – including ones of Barra, Muck and Colonsay - and has been very pleased by their performance to date, despite the sometimes taxing environmental conditions.
The farms have also been welcomed by their local communities, with the site off Muck, in particular, very much a flagship for the positive impact that aquaculture can have on remote and isolated communities. Like on Muck and Colonsay, the firm were careful to seek community backing before the bid was launched and the islanders voted overwhelmingly in favour of the farm.
The company plans to build new homes and a shore base at Kinloch, the island's only village.
"Our aim is to create a thriving and sustainable industry with a long term future and this new farm will make a significant contribution," said Hadfield.