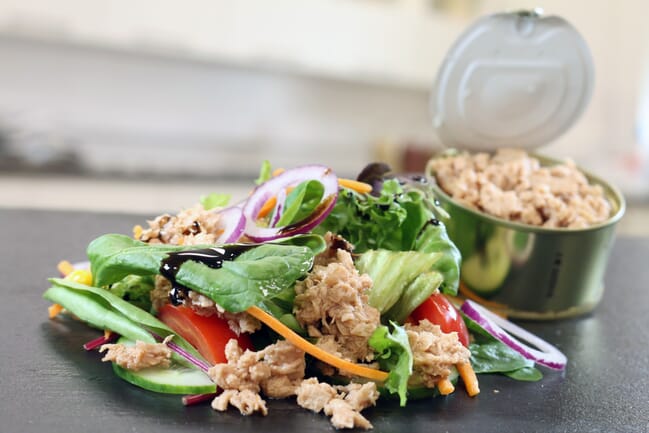 The German producer of wheat-based ingredients has developed several application recipes for the prototype plant-based product that claim to mimic the texture and sensory qualities of tuna.
Loryma offers various possibilities for the creation of deli and frozen food products, as well as a classic canned version, all of which can be adapted and flavoured by prospective manufacturers.
In a press release from Loryma, the manufacturing process used to achieve a realistic fish-like texture for its products is explained.
They said: "In order to achieve a realistic texture, fine Lory Tex® Snips and long, fibrous Lory Tex® Fibres are mixed together and then rehydrated with water. This blend can be further processed with colourings and flavourings to prepare various foodstuffs, such as meatballs, deli salads and toppings for frozen foods."
The tuna alternative can be used in the same way as the original, for example, as a pizza or salad topping. The plant-based version contains around 19g of protein per 100g due to the use of extruded wheat protein.
Norbert Klein, head of research and development at Loryma, commented on the potential of the product in the company's official announcement.
He said: "We offer a sustainable, authentic alternative using wheat, which we source mainly regionally in Germany. The sensory properties of our vegan version are every bit as good as the original".