When completed the facility, which will be called LSO Yingkou Seapolis, is set to be the world's largest indoor temperature-controlled multi-stack multi-storey sea cucumber culture project.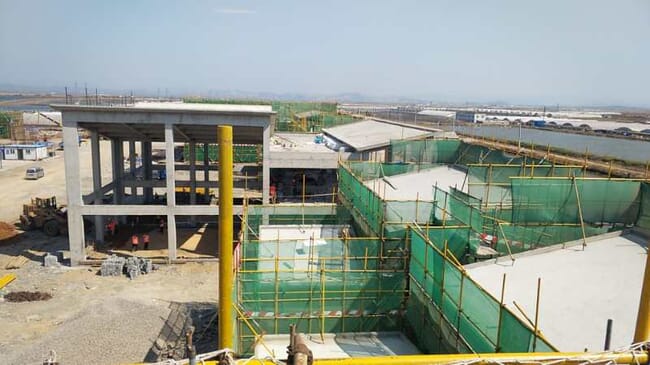 The first phase, which was allocated a budget of $25 million consists of a million square feet of indoor culture area divided into 22 modules and was completed and stocked on 17 September. It is equipped with Lim's patented RAS, which includes protein skimmers, bio-filter, UV, ozone, sand filter, automated temperature control system, aerator, solid particle removal, de-gas, and an in-situ automated water monitoring system. The indoor factory unit has a three-storey fibreglass multi-tier racking system to the Liaoning sea cucumber.
The company has pledged that the facility will be antibiotic-free, with health maintained by probiotics and "synbiotics".
The sea cucumber will be grown from 50g to 150g in three months, allowing for four harvests per year.
Other facilities in the Seapolis will include a hatchery, processing plant with value-add facilities, research centre that will house a branch of the famous Yellow Sea Marine Research Centre that will have joint-research with LSO on Liaoning sea cucumber.
The second phase, consisting of 100 more units, will be launched in March 2020 and completed in 12 months.
The company says that the decision to build the plant in China is due to policies initiated by President Xi JinPing: "to buyback or recall all traditional aquaculture land and sea-cages and sea-farm".
They say that this has led to a 70 percent drop in Chinese sea cucumber production, a 30 percent reduction in shrimp and a 20 percent reduction in fish production.
"The acquisition exercise is still in process and just last week closed more then few hundred farms just in Hainan Island alone," say Lim Shrimp. "President Xi's mandate is to acquire all tradition farm and covert it into eco-friendly, environmental friendly, and high tech farming."