Land-based shrimp farm scores ASC first
Noray Seafood, which produces vannamei shrimp in Spain, has become the first land-based shrimp farmer to achieve Aquaculture Stewardship Council (ASC) certification.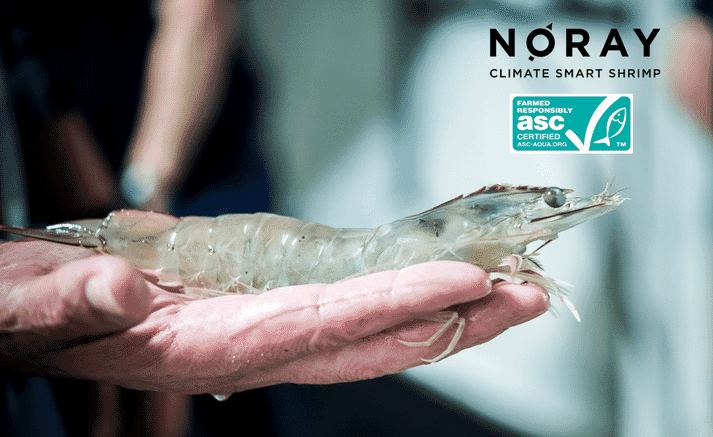 The company, which was founded in 2008, has the capacity to produce up to 70 tonnes of white shrimp (Litopenaeus vannamei) a year, in a proprietary "microbial production system", which is emission-free, circular and completely recycles its water usage. Located in Medina del Campo, near Valladolid, it has raised over €14 million to date and established a fully vertically integrated production processes, from hatchery to packaging.
"The endorsement confirms the company's commitment to responsible aquaculture and sustainability. Furthermore, it represents Noray Seafood's support to the conservation of marine biodiversity, natural resources and animal welfare, in its pursuit of a sustainable seafood solution," said Noray Seafood in a press release.
"ASC represents the strictest standards in the industry, which include a wide set of requirements within responsible aquaculture – including water quality, sourcing of feed, disease prevention, animal welfare, the fair treatment and pay of workers and maintaining positive relationships with neighbouring communities," it added.
Future growth
The company, whose shrimp was voted the best tasting in Spain in 2020, has ambitious plans to upscale to 25,000 tonnes a year - by constructing multiple facilities across Europe - by 2027.