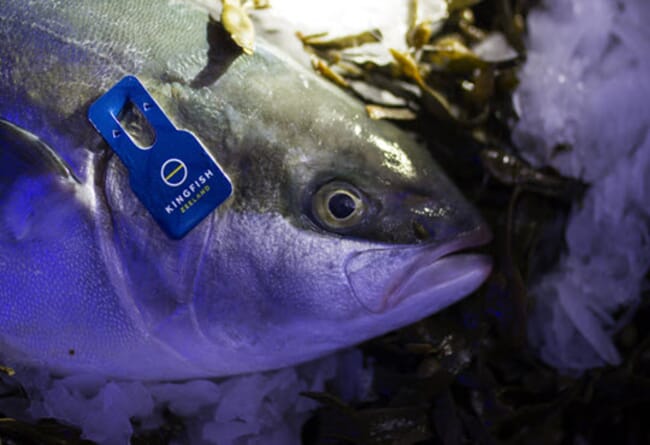 "We are excited to turn the page from a start-up to a scale-up, and pursue the implementation of our global expansion strategy following the listing at the Oslo Merkur Market," said Ohad Maiman, founder and CEO of The Kingfish Company.
The company produces yellowtail kingfish in land-based facilities that use recirculating aquaculture system (RAS) technology. It currently has an active vertically integrated operation in the Netherlands, and a second site in advanced permitting in Maine.
In preparation to its listing, The Kingfish Company's chairman, Hans den Bieman, welcomed its newest board member Helge Moen (former managing director of Kverva), who will join Alexandre van der Wees, Jeroen Scheelbeek and Martin Jansen.
"The extensive experience and expertise of our board members is an important asset for the growth of the company, and will continue to support The Kingfish Company's management as it delivers excellence in operations and executes our future expansion plans," he said.
The listing follows a private placement of €50 million, concluded on 11 November, which saw strong support from its largest shareholders Creadev and Rabo Corporate Investments, as well as strong support from leading Norwegian investors. With the capital raised, The Kingfish Company will further increase its European production capacity, while further developing its second facility in the United States.
"We have been impressed by the achievements of the company over the past 12 months, and we are glad to reinforce our support in the mission of The Kingfish Company: to leverage on the recirculating aquaculture technology to bring high quality and environmentally friendly seafood to high demand markets," said Creadev's Alexandre van der Wees.
"We are proud to continue to support The Kingfish Company on its journey to bring sustainably produced Yellowtail to a wider audience in Europe and the US," said Rabo Corporate Investment's investment manager Arjan van der Hout. "Their mission and growth ambition fits perfectly with Rabobank and our family of fast growing Food & Agri companies across the world."