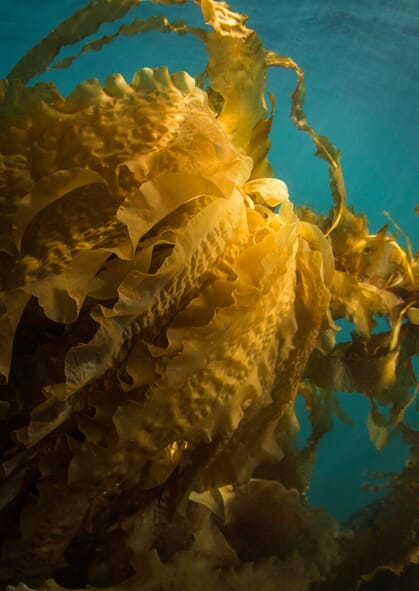 The markets for seaweeds such as kelp are still developing, but sales of this fast-growing renewable resource have burgeoned. UAF researchers and staff have helped by finding good farming sites, studying kelp reproduction and connecting entrepreneurs.
Even in Interior Alaska, Alaska kelp products are becoming more common on the shelves of grocery stores. Erica Moeller, who owns The Roaming Root Cellar in Fairbanks, said that roasted kelp snacks and kelp hot sauces are incredibly popular.
"I have a really hard time keeping these on the shelves," Moeller said.
Kelp biomass also is used in organic fertilisers, soil amendments, bioplastics, pharmaceuticals, nutraceuticals, medical compounds and biofuels.
"It's possible to envision a not-too-distant future in which Alaska is a world leader in seaweed farming," said Justin Sternberg, director of UAF's Alaska Blue Economy Center in Fairbanks.
From 2015-2016, Sternberg worked with the State of Alaska to develop its seaweed mariculture permitting protocols and issue permits for the first commercial seaweed hatcheries and farms in the state.

"Seaweed is an extractive species. This means that kelp farming in the ocean, as practiced in the US, does not require the addition of fertiliser," explained Umanzor. "Kelp actually cleans the water — for example, using up wastewater discharged from fish processing plants."
Alaska's massive coastline is home to more than 20 species of kelp and some of the world's largest kelp beds. Alaska kelp mariculture is currently dominated by three species: sugar, ribbon and bull kelp.
Fertile material is collected from wild plants and brought to a hatchery, where it is induced to release spores. The spores are seeded onto strings, and, once baby plants start to grow, the strings are anchored underwater at the farm site. This process typically occurs in October or early November.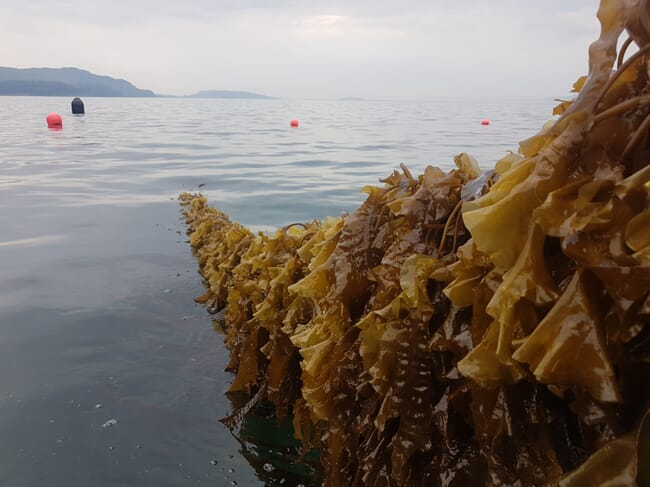 Some kelp can grow up to three meters long or more by May or June, when they are harvested. After harvesting, the mariculture equipment is removed from the ocean so it does not entangle commercial fishing boats.
Protected bays and inlets are preferred sites for kelp farming but may not always provide ideal growing conditions. To help set farmers up for success, Umanzor collaborated with Melissa Good at Alaska Sea Grant and the Native Conservancy to develop a site assessment toolkit to help farmers test locations for potential placement of their farms, ideally prior to the submission of their permit applications. The project was supported by UAF's Center for Innovation, Commercialization and Entrepreneurship.