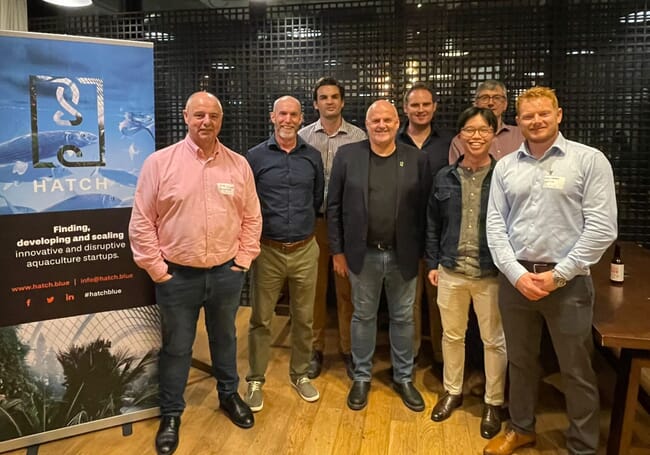 Organised by Hatch Blue* in conjunction with Bord Iascaigh Mhara (BIM), the visit provided an opportunity for the Irish companies to see first-hand the scale of the aquaculture industry in South East Asia and the opportunities for significant business development.
The week-long visit commenced with an introductory session involving Her Excellency Sarah McGrath, the Irish ambassador to Singapore, Enterprise Ireland and Enterprise Singapore. The delegation then spent time visiting the Singapore Food Agency's Marine Aquaculture Centre on St John's Island and the Aquaculture Centre of Excellence (ACE) Eco-Ark farm, where fish are raised in an innovative floating closed containment system in waters off the Singaporean coast.
The cohort then headed to Sumatra in Indonesia, where Global Gen facilitated two days of learning about shrimp farming – from hatchery, broodstock management, and genetics, disease and production challenges to water management and quality, feed and harvesting – before the rest of the value chain was observed with a visit to a feedmill and an 80-hectare R&D shrimp farm.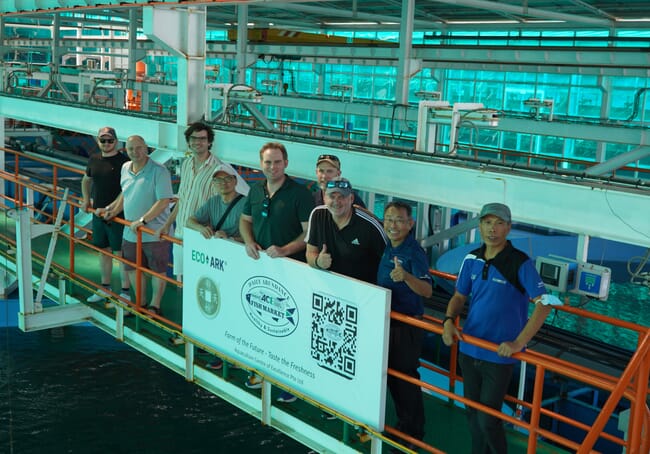 The visit rounded off back in Singapore with a series of meetings with leading industry stakeholders from Southeast Asia's aquaculture sector, before culminating in a panel discussion and networking opportunity with an audience of local startups, industry investors, researchers, and government support agencies from the Singaporean aquaculture ecosystem.
Speaking after the visit Niall O'Rahelly, Hatch's aquaculture community manager for Ireland, reflected on the group's visit to Sumatra to see all stages of the shrimp farming industry in action. "It really brought home to me that even though this tropical environment and species is so different to anything we cultivate in Ireland, the Indonesian shrimp farmers face similar problems, such as a need for water quality management, improved feed technologies, sensors and analytic hardware, and Irish aquatech companies are in a really good position to help address these issues."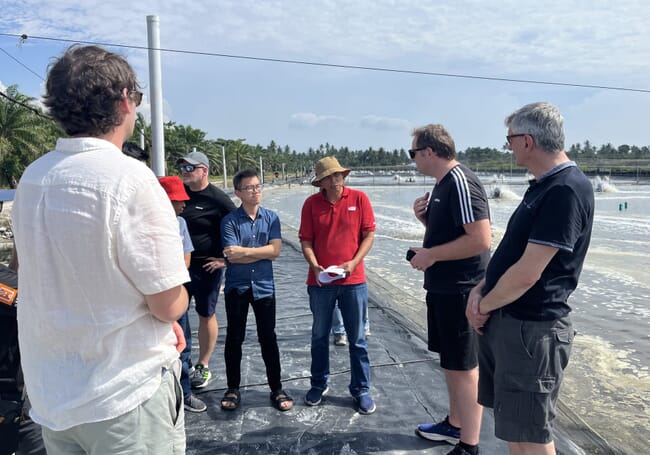 BIM's development and innovation executive Damien Toner, who joined the visit to Singapore and Indonesia, expressed his delight at the potential business opportunities the trip provided for the Irish companies. "Partnering with Hatch has allowed our client companies unprecedented access to global partners, which we are confident will lead to significant exports. Cooperating closely with our colleagues in Enterprise Ireland and Údarás na Gaeltachta, we are excited to see how the business relationships that commenced on this trade visit will develop in the coming years."
The four Irish companies invited on the visit by Hatch Blue and BIM were: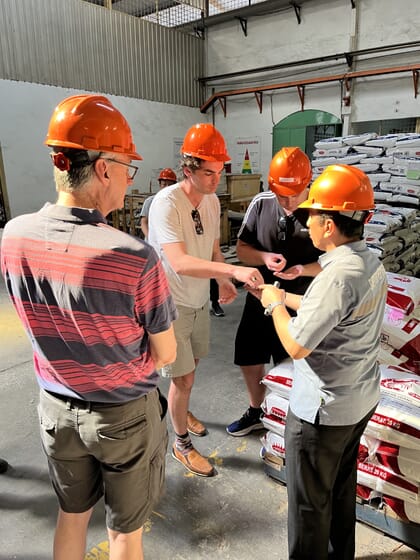 Reflecting on the trip, Seamus Callanan, business development manager at Celtic Sea Minerals, stated: "The [Irish aquatech] industry will develop through a mixture of public and private collaboration and I got the feeling in Singapore there is a sense of direction and a goal that all active members are aiming to achieve, which was inspiring to see first-hand."
John Kingston, business development manager at Weatherbys Scientific, added: "To understand how our company can provide solutions, we must first understand the challenges, and aquaculture in Southeast Asia has many challenges, so there's no better place to be if you want to make a difference."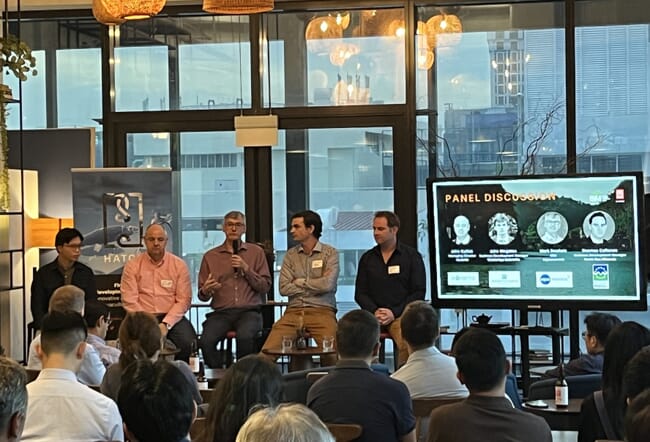 Wayne Murphy, co-founder and managing partner of Hatch, said: "Interestingly, the four Irish companies that joined this delegation have been providing tech solutions in different sectors for many years, but none of them have a background in aquaculture – yet they all have applications that could be of value to the global aquaculture industry. This is a growing trend as more mature companies seek new markets for their products."
Murphy expressed how valuable it was for the Irish companies to engage with individuals and companies from the vibrant aquaculture ecosystem in Singapore, including graduates from the Hatch Singapore Innovation Studio. He added: "One of those alumni companies, TeOra, recently won the $1 million first prize at The Liveability Challenge 2023, while another company – also a graduate from Hatch's Innovation Studios programme – reached the final eight selected for the prize."
Hatch's Innovation Studios identifies and assists quality companies to connect and grow their knowledge, network and investor readiness. "Interestingly 50 percent of this year's accelerator programme participants are graduates from our global Innovation Studios," explained Murphy. "We are expecting this year's BIM Aquatech Innovation Studio to attract some quality applicants who are keen to grow their businesses and eager to explore opportunities in global aquaculture."
Applications for the fifth edition of the BIM Aquatech Innovation Studio – which is open to emerging Irish and European companies and takes place in Co Kerry between 9-20 October 2023 – close on 17 July 2023. Apply here now.
*The Fish Site is part of Hatch's investment portfolio, but the site retains editorial independence.