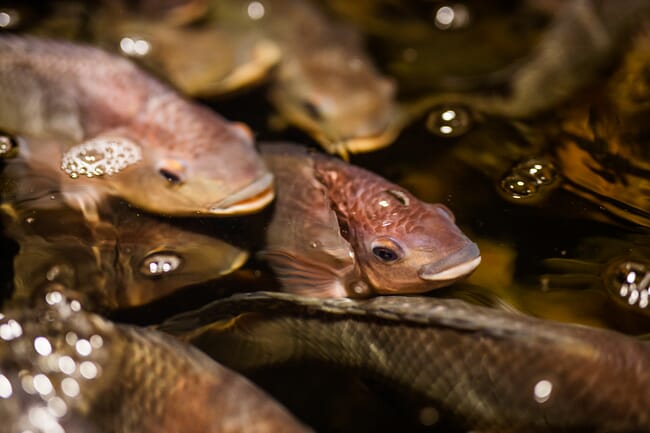 Can you briefly describe your aquaculture career?

I studied aquaculture at La Rochelle University and – after graduating – I enjoyed work placements and short contracts, working with species including sturgeon, sea bass, sea bream, trout, algae and a variety of white fish.
One highlight was investigating the optimal parameters for juvenile pikeperch – an amazing fish – as part of the EU's DIVERSIFY project. A year after that I joined a contract research organisation (CRO), called Ictyodev, in France, working in the Nile tilapia sector. The company, who made their own vaccines, gave me the opportunity to be in the heart of the development. After a few years I decided to move from R&D to the production side.
Two years later and I'm now the hatchery and production manager at Gårdsfisk in southern Sweden. We are producing tilapia and Clarias catfish in a recirculation aquaculture system (RAS). Last year we produced 250 tonnes and we are targeting 550 tonnes for 2023.
What drew you to the aquaculture sector in the first place?
I've always been fascinated by the aquatic environment and fish. Like many other people in the sector, fishing was my passion before I developed a interest in fish production. My parents have a farm and I've always been proud of supplying food to people. I now consider myself as helping to make healthy food available to everyone in Sweden. It's a really good feeling to farm a product that people appreciate, and has been raised in the best conditions.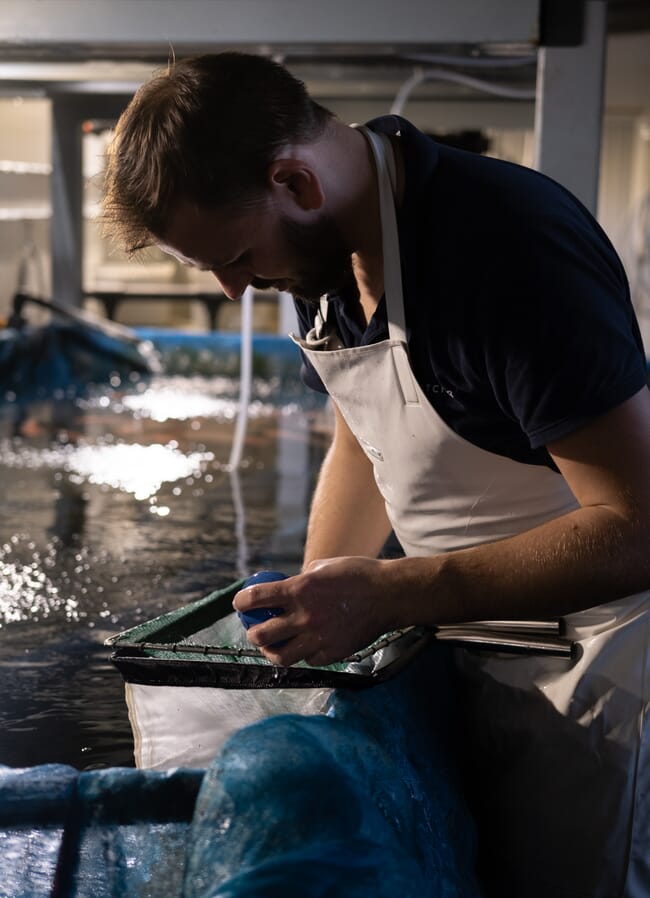 What inspired Gardsfisk to focus on producing warmwater species, despite being in Sweden?
After working in the fishing industry and seeing how the environment has been affected our founders came out with a simple idea. A fish farming system without negative environmental impacts which generated nutrition in rural areas. A system in which we can check water quality, energy use and prevent the eutrophication of natural water bodies. Tilapia and clarias grow fast, breed quickly and have a lower demand for protein, such as fish meal compared to trout and salmon.
Today we can supply our fish right across Sweden and want to help to reduce the country's seafood deficit: 75 percent of the seafood eaten here is imported. Our smoked catfish is a sustainable alternative to smoked eel, which is a festive favourite in Sweden.
What volumes of each species do you produce?
In addition to our hatchery we have two grow-out sites, with an annual production capacity of 330 tonnes of catfish and 20 tonnes of tilapia. We have another site under construction at the moment with a capacity for 570 tonnes of catfish. We have six other projects in the pipeline, with minimal capacities of 400 tonnes of catfish each. The next site we build will have a total capacity of 1,800 tonnes of catfish per year.
Our hatcheries have been designed for the annual production of 600,000 tilapia and 10 million catfish fry respectively. I was hired by Gårdsfisk when they had to take over the genetics after their fish suppliers closed down. Right now we are looking to expand our breeding programme to meet demand both from our own farms and also for sales around the world.
How are you improving the genetics of your fish?
Fish genetics is a big challenge, but we now have amazing and affordable technologies – such as IA, genetic markers and cryonics - available and are exploring different opportunities to fit our needs in the best way.
We are working closely with our researchers. The biggest concern when working with YY technology (all-male fish without the need to use hormones) is to ensure the highest possible male ratio. This requires a lot of space as there are many manual tests needed to improve male ratio, growth and avoid inbreeding on the silver, wild and red strains.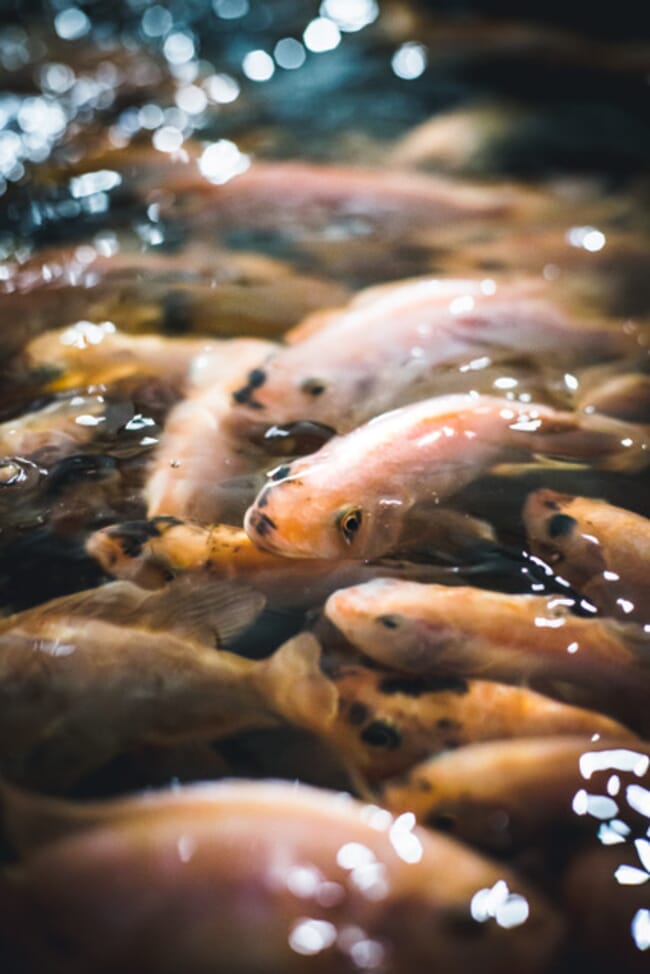 What makes your tilapia "the most sustainable in the world"?
Because we are raising our fish in an integrated system and the waste from the farm is used to fertilise local fields. With our supplier we are currently investigating using only plant-based feeds. During the ten years that the company has existed we've never used any antibiotics or medicines.
We also have rigorous certifications relating to fish welfare, slaughtering techniques and our impact on the environment. And we really pay attention to making the most of our fish byproducts. We want to develop the use of byproducts for cosmetics, pet food, fish oil, biogas. We are permanently looking to optimise our footprint.
Is there a domestic market for consuming these species or are you mainly exporting them?
We are selling all of our fish to Swedish supermarkets and restaurants. At the end of last year we signed a partnership agreement with HK SCAN, the fifth biggest food supplier in Europe. With that contract we are hoping to offer our fish on a bigger scale, and outside of Sweden, in the near future.
What's the main market for your juvenile fish?
Our juveniles are exported to places like South America and Africa. We are slowly growing our business, which is why we are looking to expand the hatchery.
What does a typical day in your current role consist of?
I could be in the hatchery to harvest new eggs, taking measurements or participating in projects. Or I could be in my office planning the production and sale of fish.
In addition to the hatchery and grow-out farms, we are also involved in different kinds of projects which focus on the welfare, behaviour, and slaughter methods for the fish. We are now involved in the RASOPTA project, with Copenhagen university, where we are studying how we can the affect the flavour of fish.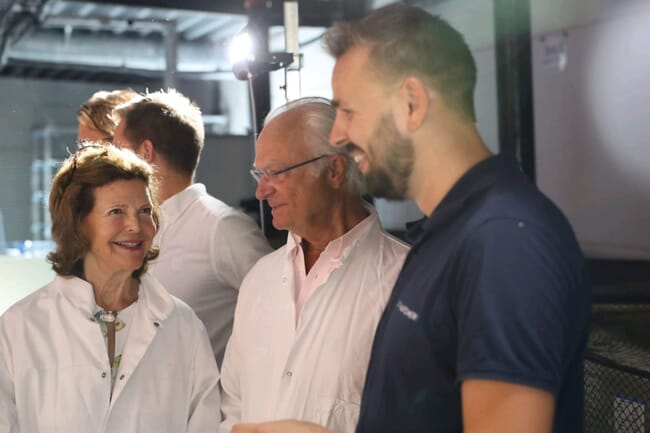 What's the biggest challenge that you face at work?
Our biggest challenge is how to create the optimum conditions for our fish. We are working closely with the government, universities and private companies and investigating new materials, methods and feeds. This is particularly true for the catfish, which is a comparatively unexplored species with huge potential.
Running a hatchery with two species that are completely different biologically-speaking can be quite challenging as well. There are many variations in how to optimise production while keeping animal welfare in mind. I am really excited by the coming years and the many projects we want to investigate to have a better understanding of these fish.
What work-related achievement are you most proud of?
We've made really good progress on the catfish survival rate by optimising the stocking densities, light regimes, grading methods and feed. But it is still a work in progress and we have a long list of projects in mind to improve fish welfare further.
What would you like to be doing in 10 years' time?
By then the hatchery should be able to offer a wider variety of species for the new generation of aquaculture. We hope to be one of the leaders when it comes to fish welfare and become a reference point for farmers around the world. We also want to be able to offer training and help local farmers run their facilities.
Looking at the bigger picture, how do you think the aquaculture sector is best placed to meet rising global protein demands?
RAS technology is the ideal candidate to produce fish with the lowest impact on the environment and with a high production capacity.
We are now realising the potential of the aquaculture and, with the development of new technologies and the affordability of genetic research, we are improving our equipment and the performance of our species. There are really exciting times coming up and we can help provide a sustainable way to produce protein and feed 10 billion people by 2080.