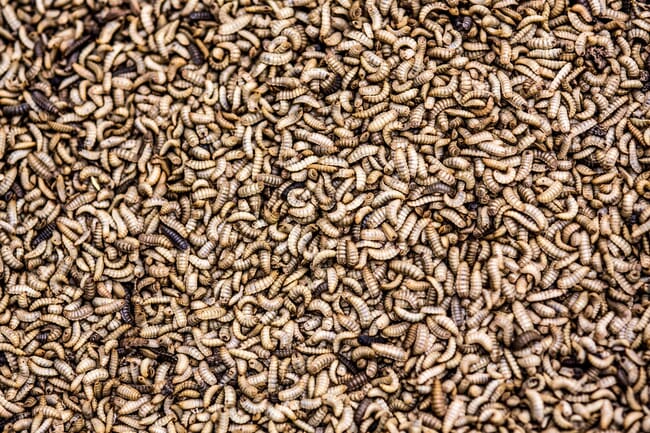 The company, which recently opened its second insect protein production site in France and closed a €140 million fundraising effort, will build the new facility in Decatur, Illinois.
The 60,000 tonne capacity facility will be owned and operated by InnovaFeed and will co-locate with ADM's Decatur corn processing complex, with ADM supplying feedstocks, waste heat and more. This collaborative operational model will enable the InnovaFeed facility to reduce CO2 emissions by 80 percent versus standalone production.
Construction is targeted to begin in 2021, pending necessary permitting and approvals. Construction and production will come in two phases. When both are complete, the plant would have a target annual production capacity of 60,000 tonnes of animal feed protein derived from black soldier fly (Hermetia illucens) larvae. The plant will also have the capability to annually produce 20,000 tonnes of insect oils and 400,000 tonnes of fertilizer.

"We are very pleased to launch this ambitious project, working alongside ADM and Illinois state partners as InnovaFeed expands to provide sustainable solutions to meet the fast growing demand for insect feed in the US and worldwide," said Clement Ray, CEO and co-founder of InnovaFeed. "Around the world, InnovaFeed is contributing to the emergence of sustainable food systems by developing a pioneering and sustainable industry. Our new operations in Illinois, a global leader and destination for agriculture, will allow us to take the next steps to innovate and grow our business."
"At a time when the demand for animal feed protein is steadily increasing, insect farming stands out as a true solution for the future," said Chris Cuddy, ADM senior vice president and president of the company's carbohydrate solutions business. "We're excited to work with InnovaFeed on this ambitious project, which further expands our participation in the growing market for animal food and feed that comes from responsible, sustainable sources. It's a great demonstration of how ADM is expanding its value chain by offering opportunities for collaboration to leading, innovative startups. It's yet another example of how we're constantly identifying new ways to create value from corn, oilseeds and more. And of course, we're extremely proud that we can help bring this new, job-creating project to Decatur, the home of our North American headquarters."
Insect feed has become an increasingly popular protein ingredient for the agriculture and aquaculture industries, as demand for animal feed has now reached an all-time high and consumers look for food that is sustainably and responsibly grown. InnovaFeed already operates two insect production facilities in France, including what is today the world's largest. The Decatur facility represents InnovaFeed's first international project.