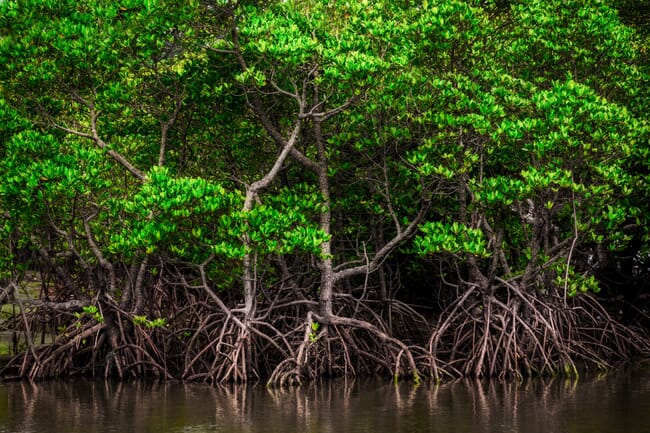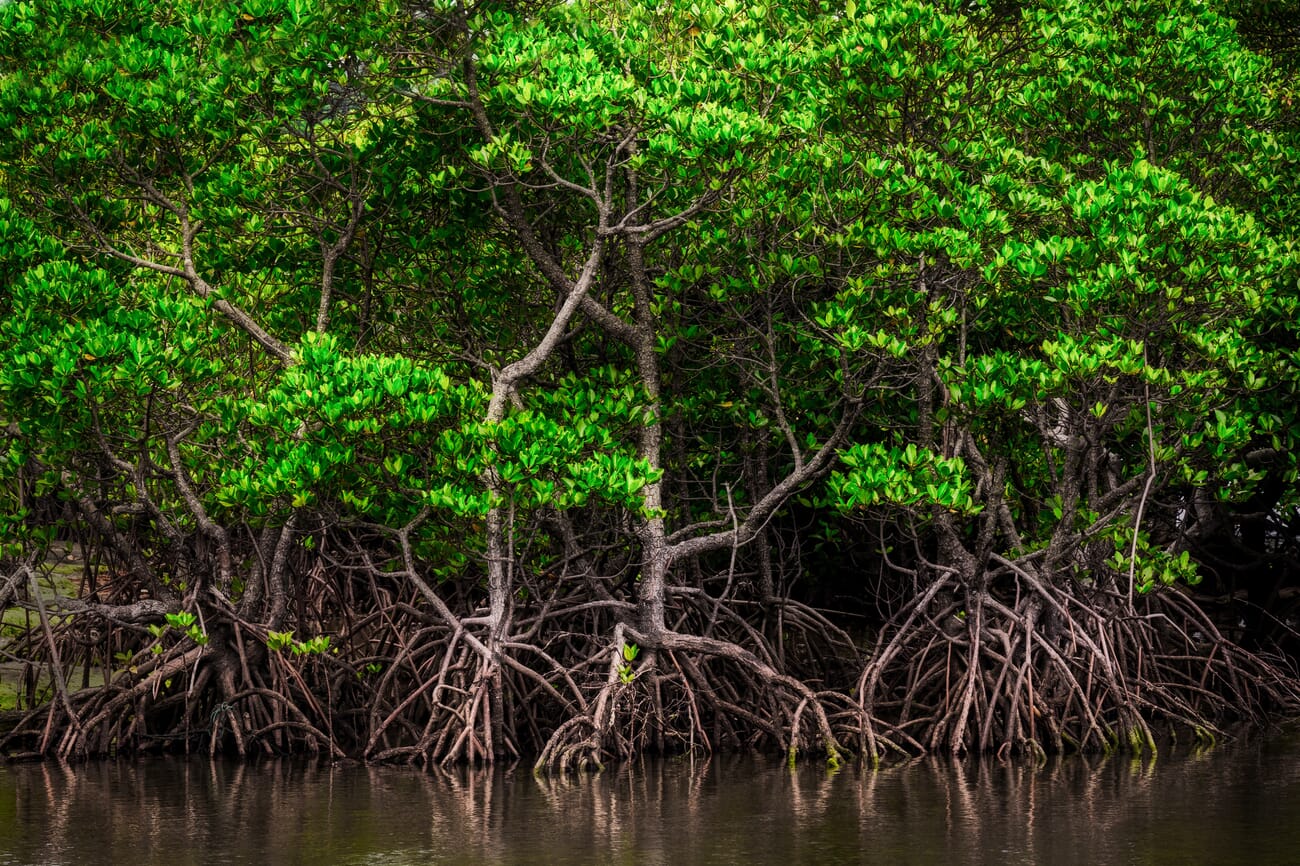 The article* notes that around 70 percent of Indonesia's mangrove forests have been damaged or degraded by aquaculture, according to the Global Mangrove Alliance (GMA). However, the WEF argues that "following a nature-based solutions (NbS) approach can ensure that the world's growing population can be fed without degradation of such valuable ecosystems".

The initiative highlighted in the article is Selva Shrimp, a programme managed by Blueyou Consulting. First launched in Vietnam, the project combines small-scale farming with active measures to protect the environment. This way, it's not just producing food sustainably – it's creating jobs and protecting livelihoods, too.
Backed by the IUCN's Blue Natural Capital Financing Facility, Selva Shrimp is piloting the inclusion of NbS into shrimp farming in Indonesia to meet the world's growing appetite for consciously produced seafood. The effort aims to demonstrate the financial sustainability of such projects and their attractiveness, in order to show the world a path towards rectifying negative impacts generated during decades of unsustainable farming practices.
Located in the Indonesian part of the world's largest island, Borneo, Selva Shrimp Kalimantan puts additional revenues back into restoring the area's coastal mangrove forests.
The company says everything the shrimp need to grow is provided by the mangroves, and that its programme provides incentives for farmers to change existing practices. Among these are substantially increased harvest sizes through improved farming practices and healthier environments, and a higher price for this premium product. Harvested mangrove areas are reforested with young trees, it says.
At the same time, the forests remain a liveable habitat and food source for many other aquatic species, including crabs, oysters and mudskippers.
The company wants to expand the project across the region. In total, Indonesia boasts a fifth of the world's mangrove forests, according to the GMA, so WEF believes that schemes such as this could have a significant impact.
*A longer version of this article was published by The World Economic Forum as part of its Jobs Reset Summit.