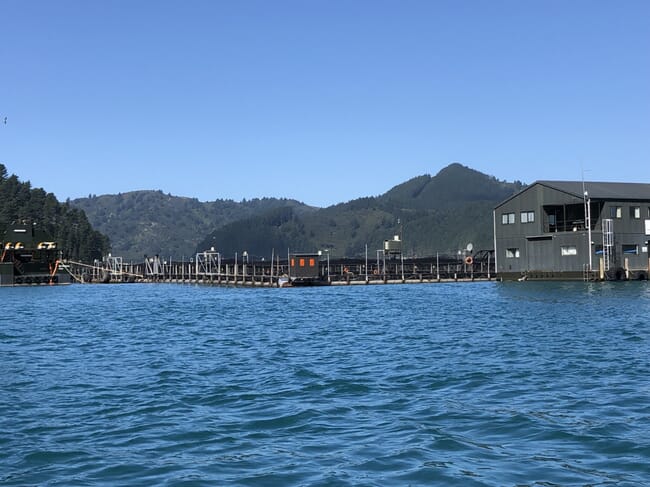 This follows the successful pilot programme in 2022, which saw Hatch Innovation Services and NZTE support four innovative NZ companies (SNAP IT, Boss Aqua, Cerebus Marine and Waikaitu Ltd) to expand their business outreach in the global aquaculture market.
Led once more by Hatch Innovation Services, this year's programme aims to support internationalisation of innovative and ambitious aquaculture companies from Aotearoa New Zealand, by providing business support and aquaculture market advisory they need to succeed in global aquaculture markets.
"New Zealand has an impressive track record in terms of producing tech and innovation in the wider marine sector, and its emerging companies are well-placed to support the more resilient production of aquatic foods - both domestically and internationally - thereby increasing global food security," explains Tanja Hoel, director of Hatch Innovation Services.

The part-time global market programme will take place online over two months, with support from industry experts helping successful applicants to refine their go-to-market approach and value proposition to accelerate successful market expansion into global aquaculture markets. Planning is also underway to cap off the programme with a visit to the world's largest aquaculture trade show, AquaNor, in Norway in August 2023 – which will offer applicants a chance to engage directly with elite companies and organisations across the global aquaculture industry.
"Working with the team at Hatch as part of the New Zealand Trade and Enterprise new market project was helpful," says Chris Rodney, CEO and founder of Snap Information Technologies, a startup working on AI-based imaging technology for the seafood industry and a participant in the 2022 pilot programme. "Snap was able to develop our customer and business model, test and collaborate with the other companies in the programme and the Hatch team and then pitch significant businesses in the Hatch network. This was an invaluable process and was material in refining our go to market strategy in the aquaculture space. If you are looking to develop a high growth business and launch a product in the aquaculture space, I would recommend working in the Hatch programme as early as you can."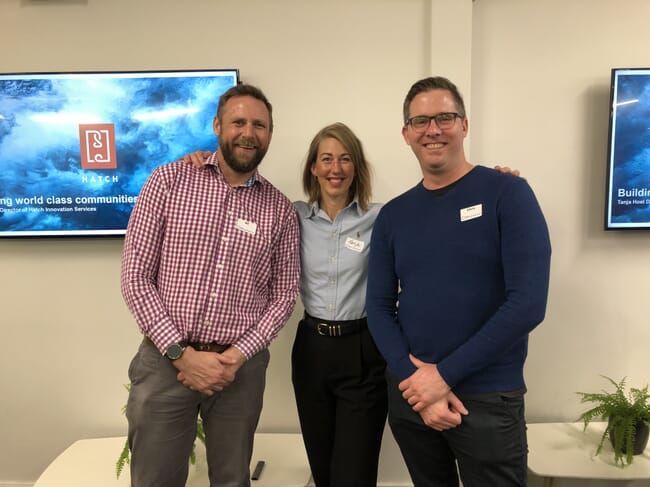 Hatch and NZTE facilitates the expansion of New Zealand businesses into the international market or maybe Hatch and NZTE bringing New Zealand companies to thrive in the global marketplace in the aquaculture sector.

What will the programme involve?
The Global innovation launchpad for New Zealand aquaculture will provide innovative, high-growth potential New Zealand companies with valuable knowledge and contacts for successful market expansion in the global aquaculture industry.

Hatch is a global catalyst for a climate-smart and sustainable aquaculture industry, with a proven track record in accelerating and assisting the growth of numerous startups and projects.
New Zealand Trade and Enterprise – Te Taurapa Tūhono (NZTE) is the New Zealand government's international business development agency, tasked with supporting New Zealand exporters in order to grow a productive, sustainable and inclusive economy.
Through the partnership between both organisations, successful applicants to the programme will have access to a range of resources, including mentorship from key aquaculture players and networking opportunities in the global aquaculture market. They will also benefit from tailored training and support, designed to help them refine their business value proposition and market their products on a global scale.

"I had the great pleasure to visit several companies in New Zealand in 2022 and I was so impressed by the innovations they were working on. Building on last year's programme we are really excited to again leverage Hatch's unrivalled sector expertise and industry networks to facilitate the commercialisation of NZ-developed innovations, products and companies, into the global aquaculture markets," adds Tanja Hoel.
Peter Chrisp, Chief Executive of New Zealand Trade and Enterprise – Te Taurapa Tūhono, says the partnership is well-aligned with NZTE's values and mission, and with New Zealand's strong capability in aquaculture innovation.
"We're proud to partner with Hatch on this programme as part of our purpose to help New Zealand businesses grow internationally for the good of New Zealand and the world," Chrisp says.
"As the world grows to an estimated population of 10 billion by 2050, aquaculture has a significant role to play in delivering sustainable nutrition and food security. With the world's fourth largest ocean estate and a track record of advanced science and innovation, New Zealand is well positioned to help solve these global challenges."
"Our approach to sustainability in Aotearoa New Zealand is informed by the Māori principle of kaitiakitanga, or care for people and place for future generations," Chrisp adds. "We have a strong alignment of values with Hatch, and that sets us up to create great outcomes together for businesses and for the global aquaculture industry."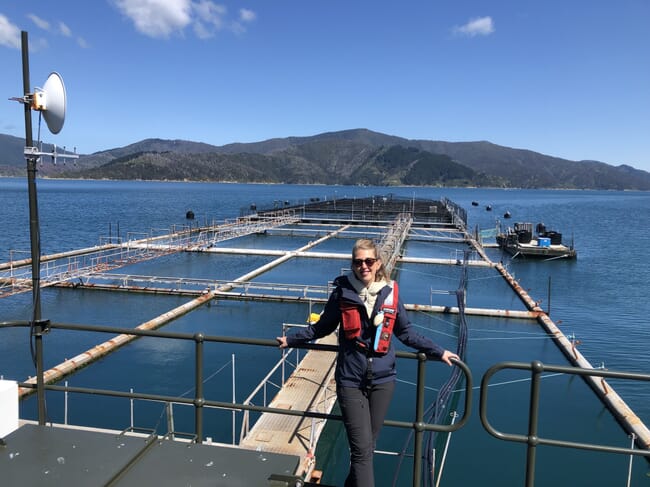 Further information
Below are some useful dates for New Zealand organisations considering applying for the programme:
In the framework of this year's programme Hatch will be hosting a series of webinars, including:
A launch event to learn more about the programme: 22 March, at 9am (NZST).

A webinar on Market opportunity in aquaculture: 28 March, at 9am (NZST).

A webinar on Innovation and market trends for sustainable aquaculture: 5 April 2023 at 9am (NZST).

A webinar on Investment in aquaculture: 13th April 2023 at 9am (NZST).
Applications for the Global Innovation Launchpad for NZ Aquaculture 2023 are open 22 March - 22 April 2023.