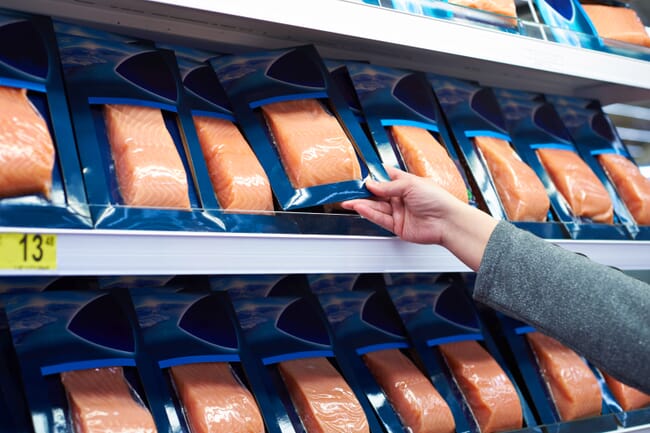 A report by the Food and Drink Federation has said Scotland's economic recovery has largely been driven by strong growth in exports of drinks and seafood products, which together accounted for £5.2 billion of total Scottish exports.
Scotland's total food and drink exports in 2021 were up 15 percent on the previous year. HMRC figures show that Scottish salmon is the UK's biggest fresh food export, with overseas sales increasing to £614 million in 2021 – up 36 percent compared to 2020 and only marginally below the £618 million recorded in 2019.
The sector directly employs 2,500 people in Scotland and supports more than 3,600 suppliers, with 10,000 jobs dependent on farm-raised salmon.

Tavish Scott, chief executive of Salmon Scotland, said, "there is soaring demand for our unrivalled farm-raised Scottish salmon, with exports recovering to near record-levels.

"As well as creating thousands of jobs and opportunities in rural Scotland, farm-raised Scottish salmon is a global success story with high environmental and welfare standards that puts one of the healthiest products we can eat on people's plates.
"The incredibly encouraging export figures demonstrate the resilience of our industry and are testament to the hard work and dedication of farmers during the Covid-19 pandemic."