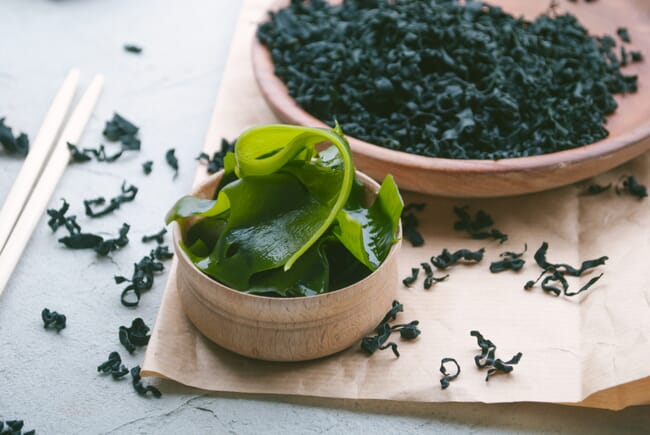 For five years, Nikoline Ziemer, biologist and business development manager at seafood company Royal Greenland, has been working hard to culture edible seaweed in the cold, nutrient rich waters of the fjords, which provide the ideal environment for the production of macroalgae.
Beginning the project with small-scale testing - simply trying to hatch and grow the seaweed on ropes in an indoor facility - it has since developed into a large-scale open-water based operation, with the first harvest expected to be ready this summer.
In Royal Greenland's announcement of the development, Ziemer said: "It is fantastic news that we can now grow seaweed for commercial use. It's another great opportunity to develop local production and create a better economy for both Royal Greenland and Greenland".
The use of seaweed as a material and ingredient continues to become more common, with seaweed products being processed to serve various purposes, such as acting as a sweetener, a thickening agent, or even being integrated into animal feed formulations.
Royal Greenland aims to integrate its cultured seaweed into foods familiar to the Western palate. In their announcement of their product, Jan Soinjoki, product development manager at Royal Greenland commented on the use of seaweed as an ingredient.
They said: "So far, we have created a series of very tasty seaweed pestos and are working on a seaweed salad that is ideal as a side dish for fish and shellfish".
"Nutritionally, we are dealing with a so-called 'superfood' - seaweed contains more iron than spinach, more vitamin C than oranges and more calcium than milk," they commented.