Getting aquaculture right: how conservation science can help
Robert Jones, global aquaculture lead for The Nature Conservancy (TNC), launches a new column covering the aquaculture-related work of the international conservation organisation.
As global aquaculture lead for The Nature Conservancy (TNC), I want to start by saying how pleased my team and I are to be given the opportunity by The Fish Site to pen a monthly column about our work in this sector. Over the coming months, we'll be bringing you insights into our progressive research, innovative partnerships and on-the-ground conservation efforts, all geared to help aquaculture reach its potential to provide food for people while protecting the environment.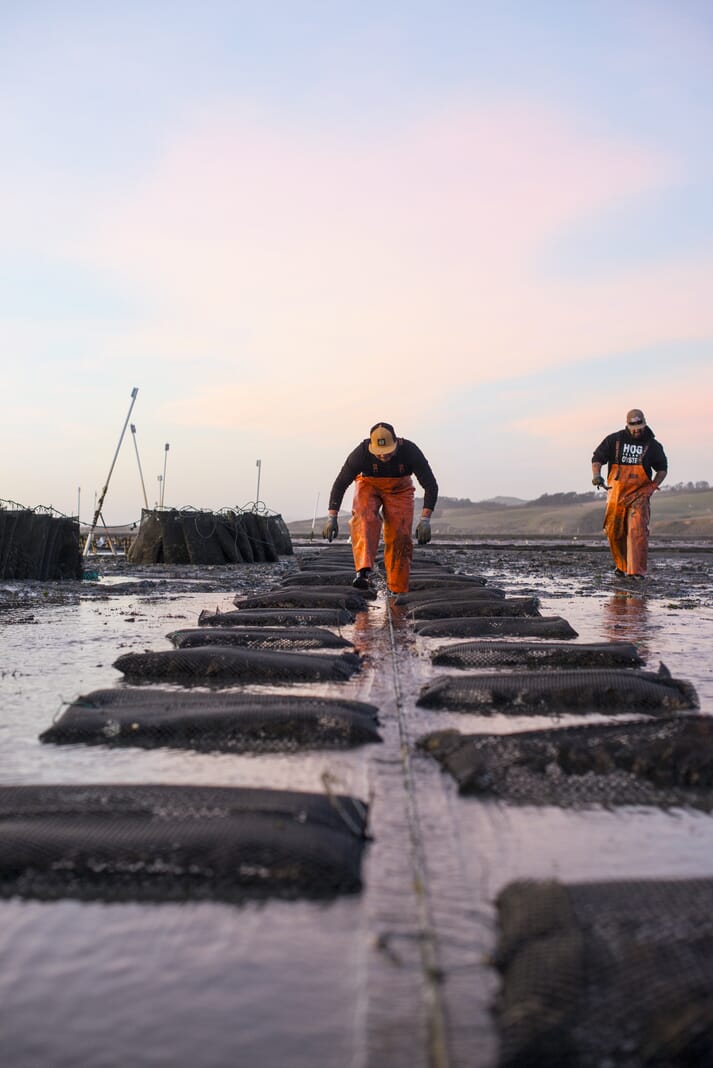 But first, it's fair to say that if you asked most conservationists to name their primary approaches for saving the oceans, aquaculture would be unlikely to top the list. Aquatic farming has long been something of a lightning-rod issue for the environmental community, due to past and current concerns about water pollution, habitat loss, impacts to wild stocks and disease. So what business does one of the world's largest conservation organisations have in developing a progressive stance on aquaculture?
TNC started out back in 1951 as a land trust, a conservation model that put us on the map. Over time, however, we've learned it's not as simple as merely acquiring lands and waters for protection. The planet is currently facing a set of complex, interrelated challenges quite unparalleled in human history. We urgently need new ways of thinking and innovative solutions to address the biggest challenges that face both people and planet. TNC has subsequently expanded its mission in recent decades to protect and manage lands, ocean, freshwater and forests, and to build healthy cities, address climate change and ensure sustainable food production. Conservation finance is another area of focus, thanks to our very own, in-house impact investment arm, NYC-based NatureVest.

As the fastest-growing form of food production on the planet, aquaculture is an established practice that has significant potential to substantially contribute to feeding our growing global population in a sustainable way. Hence, to tackle the issue of sustainable food production, we feel it's our duty to work with industry to help get it right. With decades of experience behind us, we know how to tackle large environmental challenges with a collaborative approach. Headquartered just outside Washington, DC, TNC currently engages in environmental conservation projects in more than 70 countries worldwide, as well as all 50 US states. Our 4,000-plus workforce includes over 400 scientists, working on a broad array of topics including agriculture, carbon mitigation, fisheries and aquaculture. Our science underpins everything we do as an organisation, and we take the same approach to aquaculture. Strong science developed by TNC scientists and others­­ evaluating the environmental effects of aquaculture will dictate our future direction and actions within the field of aquaculture.
The current state of science demonstrates that aquaculture is a resource-efficient means of food production and limits to wild fisheries production mean that aquaculture, when done right, can be powerful tool to help meet the growing demand for seafood responsibly. It's important to note that TNC does not support all types of aquaculture in all locations – this is why we let science be our guide.
Encouraging good governance and regulatory reform is also critical to help ensure that "doing aquaculture right" happens and is another area where TNC has a strong organisational competence. Our colleagues within TNC's fisheries programme have developed an innovative process, FishPath, to help fisheries managers identify and pursue the best fisheries management options given their unique circumstances and limited resources. Marine aquaculture in some parts of the world, like fisheries, has demonstrated the 'tragedy of the commons' – the tendency for shared natural resources to become depleted due to the people who use them acting in their own, localised self-interest – and resource managers also face resource and capacity constraints. We're working towards piloting a similar approach to aquaculture management in targeted geographies where aquaculture is likely to grow, but governance capacity is currently limited.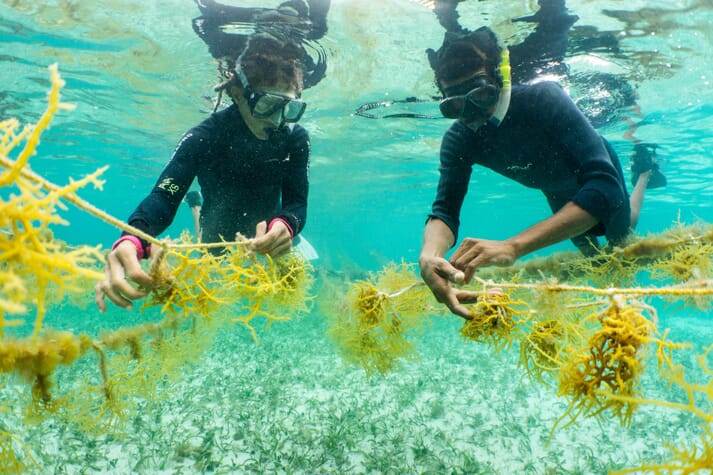 By way to an introduction to TNC's work, I wanted to take the opportunity of this first column to provide a few brief snapshots of some of our key aquaculture projects around the world. Take the work we're doing on quantifying the ecosystem services that oyster aquaculture can provide in coastal hotspots including Chesapeake Bay (Virginia), Tomales Bay (California) and Puget Sound (Washington). Oysters are one of the least resource-intensive forms of animal agriculture production available. And when best practices are implemented, they can provide ecosystem services by filtering water, providing habitat and protecting vulnerable coastlines from storms, while providing sustainable livelihood opportunities.
Further afield, in Belize and Indonesia, we're piloting projects to develop seaweed aquaculture as an alternative livelihood for fishers and even an environmental benefit for coastal communities. Elsewhere, in Palau, we're working with the government to transfer knowledge and expertise in spatial planning for aquaculture, helping to ensure finfish aquaculture in this island nation's waters addresses essential food security needs and grows in harmony with ocean systems.
The potential to help forge a sustainable future for aquaculture is incredibly exciting. It's a privilege to be working for a global organisation like TNC on an area that has the potential to address so many of the major environmental and developmental challenges facing humanity right now. I hope that, by sharing these and other examples of cutting-edge science, governance improvements and finance over the coming months, we can work together towards a world where aquaculture fulfils its clear potential, not as part of the environmental problem, but as a central element of the solution.