Gaelforce announces 40 vacancies
Aquaculture equipment, technology and services provider Gael Force Group has announced 40 new jobs as well as new names for two of its businesses.
Fusion Marine and Corpach Boatbuilding, which were both acquired in 2018, have been rechristened Gael Force Fusion and Gael Force Boatbuilding to highlight the integration of both companies into the Gael Force Group.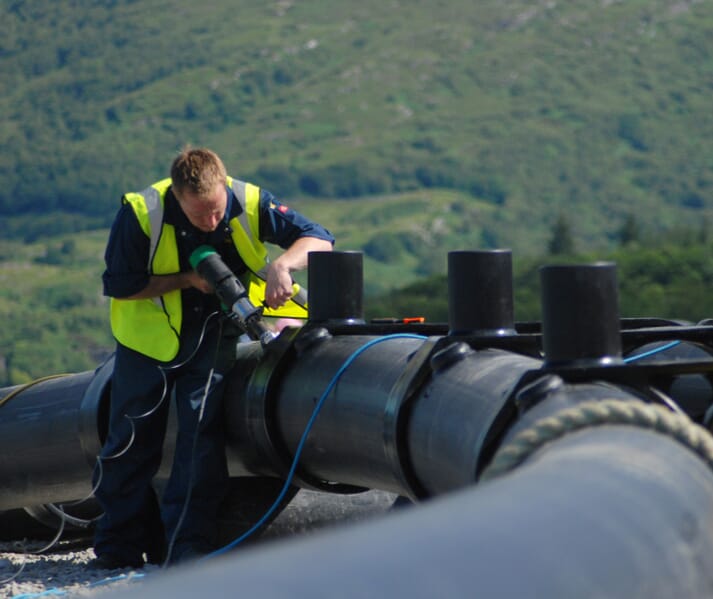 The company has started the year by undertaking its largest ever recruitment drive, with up to 40 new positions being required over a range of job roles. The advertised jobs are spread across a number of locations which include Oban and Corpach, as well as Inverness and Forres, where various roles and a range of skillsets are currently being sought. The primary driver for increasing its workforce is greater customer demand for its range of aquaculture equipment, including offshore pens, concrete and steel feed barges, and marine technology systems.
Commenting on the name changes, marketing manager Marc Wilson commented: "Both companies have been an excellent fit within the group, sharing in the common values we believe to be vital in achieving our vision and mission, and ultimately enabling us to provide our customers with a first class competitive product offering. Both workforces have been utterly commendable in their motivation and willingness to integrate as part of a bigger team – a huge credit goes to those colleagues. We are all very much united in our approach and therefore the changing of names and adoption of new logos is the natural next step to take."