Eight master fishmongers competed for the 'Golden Fish' title by preparing and presenting The Scottish Salmon Company's Label Rouge salmon and answering questions to demonstrate their knowledge. Bessonnet was followed by Romain Paro in second place and Brian Isihlis in third.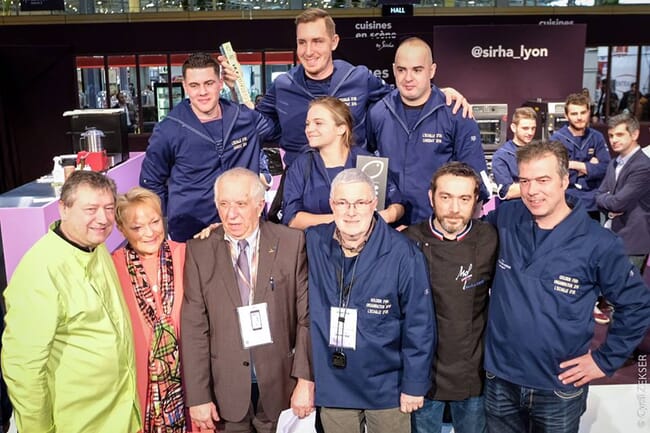 Sponsored by The Scottish Salmon Company, the Golden Fish competition is arranged by Gaston Moreau, president of Lyon-Poissonnier-Ecailler society, and presided over by Etienne Chavirer, Meilleur Ouvrier de France 2007, one of the country's most talented fishmongers. The panel of judges also includes seafood professionals, who look at the presentations to demonstrate absolute precision and perfection.
Sirha is a world-renowned hospitality and food service event, which takes place in Lyon every two years and showcases the crème de la crème of the industry over five days, with over 3,000 international exhibitors.
Craig Anderson, chief executive of The Scottish Salmon Company, said: "We are proud to be sponsoring the competition for a third time and showcasing our Label Rouge Tartan Salmon. Our congratulations go to all of the competitors for their efforts at this year's Golden Fish competition. Each of these professionals are true ambassadors and represent the very best in their industry in France."
Gaston Moreau, president of Lyon-Poissonnier-Ecailler society, added: "It was wonderful to have the support of The Scottish Salmon Company once again at this year's Sirha exhibition. The Golden Fish competition showcased the top talent of French fishmongers. The finalists were exceptional, and all deserve our congratulations."