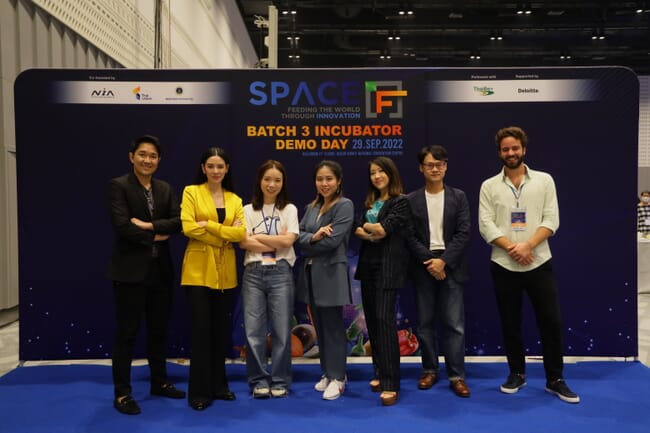 Interested companies can apply by 23 December. Those selected can either join the incubator programme, lasting six months, or the accelerator programme, lasting four. In October, SPACE-F concluded its incubator Batch 3 programme, in which seven food tech startups showcased their innovations.

Dr Chris Aurand, open innovation leader at Thai Union, said in press release: "We're incredibly excited to recruit the 2023 cohort. All young foodtech companies interested to gain a foothold in Thailand and Asia will find this to be a unique opportunity to join forces with industry-leading companies and research facilities. As with all previous batches, Thai Union will actively help secure investments and meaningful collaborations for companies participating in the programme."
And he added, to The Fish Site: "Together with our SPACE-F partners we cover a complimentary part of the innovation and food value chain. Startups specialising in applications for aquaculture or seafood will find an ideal breeding ground at Thai Union. In Bangkok alone, we have more than 130 scientists and R&D experts located at our state-of-the art research centre that startups can collaborate with."
SPACE-F is Thailand's first global food-tech startup incubator and accelerator, bringing together leading food-tech startups and corporates to build and foster innovative mentorship, business connections, and a co-working program. SPACE-F does not take any equity in the startups and companies joining. It was established through the cooperation of Thai Union Group, the National Innovation Agency of Thailand and Mahidol University.