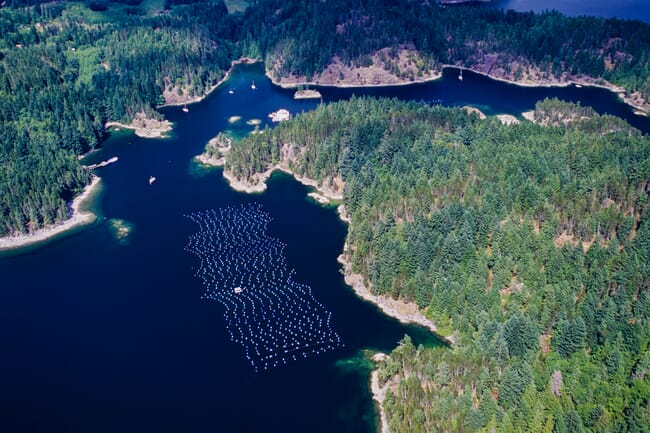 The funding has been awarded to a wide range of projects, which deal with species including shellfish, algae and sablefish.
These are:
The BC Shellfish Growers' Association will enable industry members to adopt innovative new shellfish processing and handling, environmental stewardship, and traceability technologies to ensure that the shellfish aquaculture industry remains a pillar of BC's coastal communities.
Seed Science Ltd will investigate a more energy-efficient method to produce higher-quality algae as food for cultured bivalves, that, if successful, will contribute to improved health and resilience for the bivalves once introduced into the marine environment.
The We Wai Kai First Nation will undertake fish habitat surveys to investigate the business potential and potential environmental impacts of sablefish aquaculture operations.
The Gwabalis Fisheries Society will undertake an area-wide aquaculture survey to identify, assess and report on sustainable aquaculture opportunities within the respective traditional territories of the Society's member nations.
The Kingfisher Interpretive Centre Society will work to repair the water intake system for its hatchery in Cooke Creek, which suffered major damage in 2014, improving its efforts to enhance local Chinook salmon stocks.
"Building a stronger, more sustainable seafood sector is critical to both a healthy environment and a strong blue economy. Through the British Columbia Salmon Restoration and Innovation Fund, we're investing in our partners on the west coast so they can continue to create good jobs, and the world-class, sustainable seafood that Canada is known for," said Bernadette Jordan, Canada's Minister of Fisheries.

"Innovation is clearly at work in these projects, which showcase the tremendous contributions of British Columbians to their province's fish and seafood industry. Investments in these projects are vital to the sustainable growth of our seafood industry and securing the future of our coastal economies," added Terry Beech, Parliamentary Secretary to the Minister of Fisheries.