Crown Estate Scotland's (CES) remit includes aquaculture, offshore renewable energy, farming, forestry and marine tourism – as well as nationally important infrastructure such as cables & pipelines and ports & harbours - but it's the first of these that generated the most profit last year.

According to the new report Marine finfish farmers pay a levy of £.027 per kilo of fish harvested to CES in exchange for their lease of the seabed. This is an arrangement that saw the state pocket £4.6 million in the 12 months up to 31 March 2018 – well above the £3.3 million anticipated.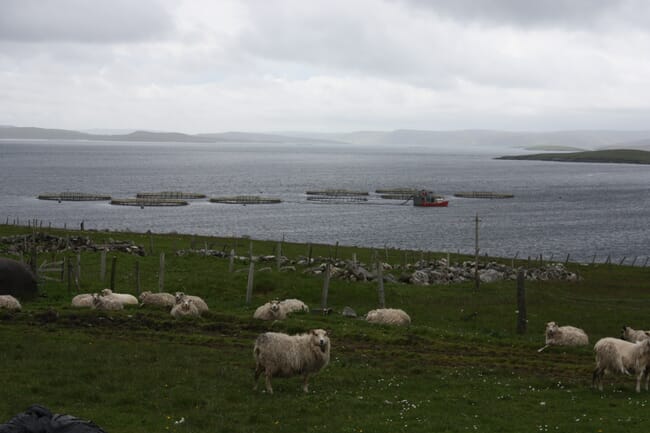 This is, the report suggests, largely due to a recent rent review, which resulted in the cost of salmon farm leases rising by 22 percent - from £0.225 per kg to £0.275 per kg gutted weight) as well as the higher-than-anticipated salmon production figures in the period.
Looking ahead the report notes a number of challenges facing Scotland's aquaculture sector and the prospect of CES's income from finfish leases decreasing. These include:
"Brexit-related uncertainties", including the possibility of trading tariffs and the strength of the sterling
Biological and environmental pressures, such as pathogens, social licence and water quality
Complex regulations
The difficulty for shellfish farmers to access development finance
Among the opportunities, on the other hand, the report notes the chance "to grow the emerging seaweed and alginate industry in Scotland in a socially and environmentally sustainable way."
Among its strategies to counter the possibility of a "significant disease outbreak" is a plan to promote best practice, help fund more R&D, work closely with tenants to manage economic impacts and taking place in a discussion about the possibility of adding extra farm sites, so producers can move healthy stocks from a high risk area.
Other plans include a continued commitment to spend £25,000 a year to help improve wild and farmed fish interactions and taking part in a closed containment steering group in a bid to reduce finfish exposure to pathogens, improve overall environmental sustainability and strengthen the sector's social licence to operate.