Sponsor message
Are you trying to break into aquaculture industry or already working in the field and looking to gain additional expertise for career development?
Feeding the Future Salmon Industry with Trees
NORWAY - As the salmon industry strives to become more sustainable, new research from the Norwegian University of Life Sciences (NMBU) is investigating ways to increase fish feed production, writes Lucy Towers, TheFishSite Editor.
Project leader, Margareth Øverland, speaks to TheFishSite, about how this exciting project will explore by what method natural and widespread coniferous forests, notably Norwegian spruces across Norway, can be converted into yeast to be used as a fishmeal replacement.
The increasing use of fishmeal derived from wild fish is currently a challenge that the salmon farming sector is working hard to overcome. Many fishmeal replacements have been examined in the past such as a variety of plant ingredients including soy and algae - some of which are currently in use. However, this is the first time that trees are being studied.
Undertaking the research is the Norwegian University of Life Sciences, which was chosen to host the new Centre for Research-based Innovation (CRI) - Foods of Norway.
As well as understanding how trees can be converted into yeast to create feed, the 'Foods of Norway' project also aims to upgrade the nutritional value of many local products, such as, farmed brown macro algae through the use of fractionation and bio-refinery.
Project and Centre Director, Margareth Øverland, estimates that the eight year project is likely to cost around NOK 211 million. NOK 96 million of this is to come from the Research Council of Norway and the rest from industry partners and the NMBU.
Although the feed being created is relevant for a variety of fish species and some terrestrial farmed animals, Professor Øverland noted that the project will look specifically at Atlantic salmon which is the most farmed species in Norway.
It's in the Fibres
Many species of trees could be used to make fish feed, but it is the fibres of coniferous trees that make it special, explained Professor Øverland.
Other species of trees would require different pre-processing technologies in order to convert the tree's fibres into fermentable sugars for the production of yeast biomass.
To create the yeast from coniferous trees, heavy technology based on thermo-chemical processes is needed to separate the tree fibres into the main constituents - lignin, cellulose and hemicellulose, explained Professor Øverland.
Enzyme technology is then used to convert the cellulose and hemicellulose into sugars.
Lastly, fermentation technology through the use of special yeast strains, as well as down-stream processing biomass, is used to produce yeast which is a high quality protein-rich feed ingredient for fish.
The research also suggests that by using other yeast strains that accumulate high levels of lipids, these yeasts can then also replace some of the lipid content in fish feed.
As a high-quality protein source, the novel single cell feed ingredient can partially or perhaps totally replace fish meal in the diets of farmed fish.
"The research has already confirmed that the yeast produced from trees can successfully replace 40 per cent of the protein in fish meal in diets for Atlantic salmon," Professor Øverland explained.
"In our project, we aim to optimise the process along the entire value chain from tree to feed, so we can reduce the processing cost. At the same time, we also expect the protein quality to increase in the future."
Sustainable Harvesting
Research will now begin with the Borregaard and their spruce based sugars.
"We will be working together with the Norwegian industrial partner Borregaard whom possesses an advanced bioreffinery demo plant just south of our campus," commented Professor Øverland.
Although coniferous trees are abundant in Norway and vast coniferous forests cover around 15 per cent of the earth's surface, it is important that the harvest of trees for feed will be managed sustainably.
"We take the sustainability aspect very seriously and the use of the biomass must be based on a sustainable harvest," assured Professor Øverland.
This project is linked to other projects at the university that use a zero-loss concept where the entire biomass is that is harvested is used for a variety of products and important nutrients are recycled back into the soil.
As well as providing a more sustainable source of fish feed, the success of the project will also mean that Norway's imports of soy from other countries, such as Brazil, could be reduced and more local jobs can be created.
The salmon industry will now excitedly wait the success of the project which will see feed coming from forests in around five to ten years.
"This however will depend on the market prices of the protein ingredients as well as the cost of the tree biomass and processing cost and, that the industry is ready to apply this technology for commercial production," Professor Øverland concluded.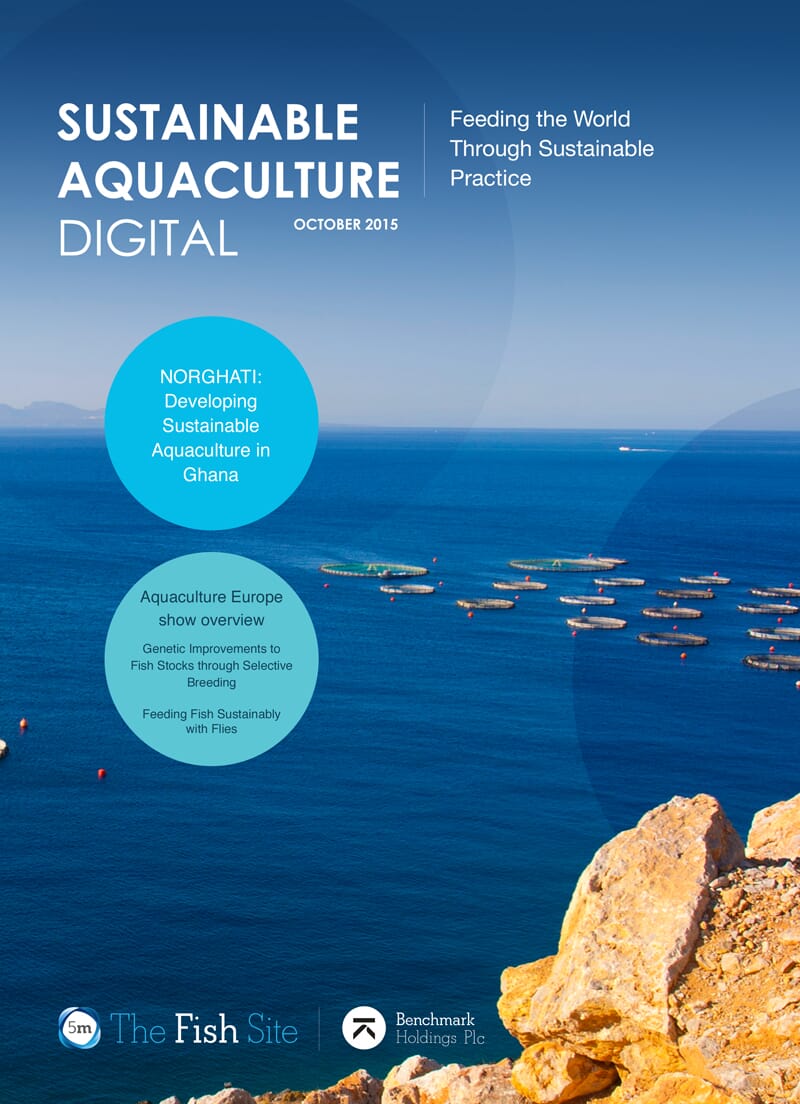 This article was taken from the August 2015 Sustainable Aquaculture Digital.

To sign up for the October 2015 edition, please click here.
Sponsor message
UMass Sustainable Aquaculture Online Courses
Aquaculture is an increasingly important source of safe, nutritious, and sustainable seafood for people worldwide. Globally, aquaculture production must double by 2030 to keep pace with demand. These increases in demand for aquaculture products, food security considerations, and job creation have generated an increased need for skilled workers.
Discover how you can be part of this rapidly expanding industry.