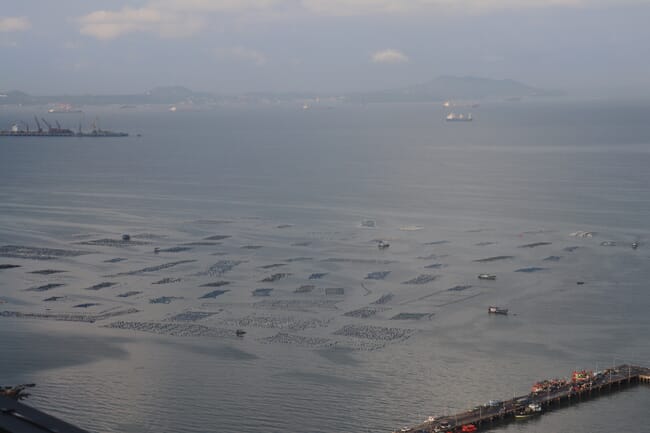 Published in the Journal of the World Aquaculture Society, under the title Achieving Sustainable Aquaculture: Historical and Current Perspectives and Future Needs and Challenges, the review contains a collection of essays from some of the brightest minds in the sector.
"This unique collection of published essays is the product of information based on historical, current, and future perspectives provided by individuals who have made noteworthy contributions to the understanding of and progress in the global aquaculture sector. It should serve as a guiding blueprint to meet the challenges of the journey to the goal of sustainable global aquaculture," said Dr Lou D'Abramo, professor emeritus at Mississippi State University. "The results are much more than what I ever envisioned when I decided to guide this effort and make it a reality."
The manuscript brought together leading experts from the field and academia, including Dr Aaron McNevin, global network lead for aquaculture at World Wildlife Fund, to examine better approaches to reduce aquaculture's global footprint and improve environmental and economic outcomes. "It is increasingly clear that there is considerable alignment among experts that aquaculture's blueprint for the future is based on increased efficiency and production with greater control of the impacts throughout the value chain," said McNevin. "Ensuring no loss of natural habitats and ecosystems to aquaculture, reducing the amount of land, water, energy, and wild fish used in these systems, as well as implementing radical levels of transparency and traceability is the only trajectory for the sector."
The United Nations Food and Agriculture Organization recently released the State of World Fisheries and Aquaculture with a key theme of sustainability. Across all sectors, there is a growing recognition that food production takes a toll on the planet regardless of product. All food production systems need to do better—and do more with less to reduce resource use and limit the impact on our environment.
"The world can no longer be treated as a resource to be mined," said Dr Claude E Boyd, professor emeritus at Auburn University. "The planet is reacting to our abuse, and it simply cannot sustain the same pressures, whether from aquaculture or any type of food production."
The aquaculture sector has always been on a steep learning curve—and was called out fiercely for early mistakes. But the industry has proven it can adjust and overcome many of these challenges through collaboration and measurable improvement. Greater control and containment of impacts will allow the aquaculture industry to demonstrate significant benefits and leapfrog over challenges that other animal husbandry sectors still face. It will be essential to continue to grow and gather knowledge as an industry and collectively commit to ongoing improvement.
Open access from 2021
"One of the greatest strengths of the World Aquaculture Society is the ability to bring together the best and the brightest minds in the industry to fundamentally overcome challenges in the aquaculture sector," said Matthew James Slater, executive editor of the Journal of the World Aquaculture Society. "And as the journal begins 2021 with a fully open source journal, we are offering these insights to everyone."