The announcement of what will be the largest salmon RAS facility in the European Union was made today, at the Choose France Summit, hosted by Emmanuel Macron.

The new facility will represent an investment of approximately €175 million and will create over 160 permanent jobs within the local community. The project has received significant support from the French government at local, regional and national levels, including grants and other financial support, as well as administrative assistance.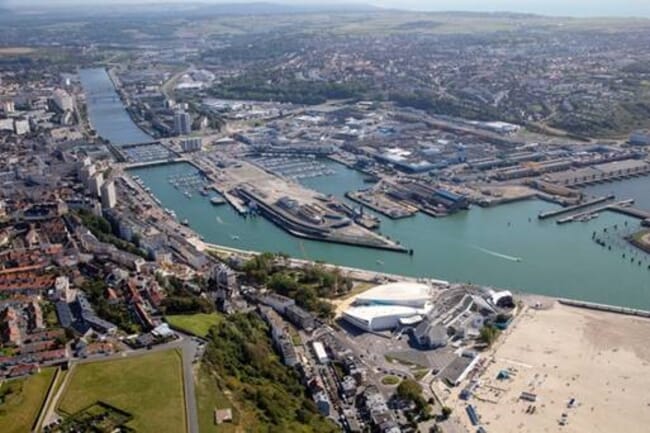 The facility will be fully integrated from hatchery and grow-out to processing and smoking. Construction of the site is expected to commence in Q4 2020, with the first harvest of market-size salmon expected in 2023.

Pure Salmon says that France was the "natural choice" for the facility, as it is amongst the largest consumers of salmon in the world. As such, the fish will be sold primarily to the French market in a variety of forms, including smoked and fillets.

The company says that Boulogne-Sur-Mer presents an ideal location due to its extensive transport links to the rest of France and its neighbouring countries, ensuring a potential market of 80 million consumers within a 300 km radius. The site is close to the main A16 route inland and to the Eurotunnel.

The port is also is the leading fish processing and distributing centre in Europe, providing a strong network of support businesses, infrastructure and logistics, with specialised workforce and training facilities.

Finally, the city is also home to Nausicaá, Europe's largest public aquarium as well as a major marine research and conservation centre.

Stephane Farouze, chairman and founder of 8F Asset Management, the investment fund behind Pure Salmon, commented: "We have chosen France over other European countries because of its long reputation for producing exceptionally high-quality food, the large salmon consumer base and also for the support and assistance we have received from all levels of government in France".

Didier Guillaume, French Minister of Agriculture and Food, commented: "The Pure Salmon France land-based salmon facility in Boulogne-Sur-Mer leads to a significant increase in fish production in France. It is in line with the European Commission's objectives to develop sustainable aquaculture and thereby reduce the European Union's dependence on imports. This large scale project is therefore also fully aligned with the policies I have been implementing in favour of further developing the aquaculture industry in France."
Pure Salmon started producing its first salmon at its RAS facility in Poland in 2018, which recently received Aquaculture Stewardship Council (ASC) certification. At full capacity, the site produces 450 tonnes per annum. In addition to its facility in Poland and this second location in Europe, Pure Salmon has announced a number of other locations across the globe including Japan, America and China, which will contribute to Pure Salmon's goal to produce 260,000 tons of salmon per annum, all free from antibiotics, pesticides, hormones and microplastics.

Each Pure Salmon farm uses RAS technology provided by Pure Salmon's technology partner, AquaMaof, and the company claims this will "significantly lower the cost of production compared to traditional sea-cage farming".